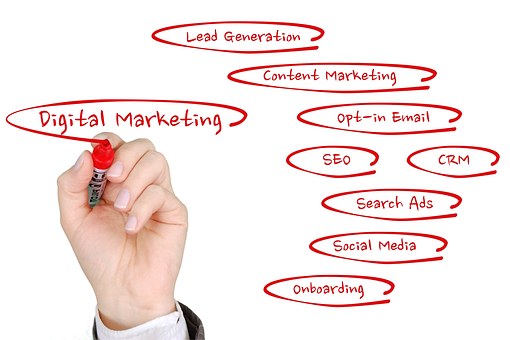 3 Easy Steps For Newbies To Start Affiliate Marketing
I'll begin by saying that affiliate marketing is really easy…it's also very hard!
So how can affiliate marketing be very easy and very hard at the same time?
Like any business, affiliate marketing needs training, mentors, time, commitment and dedication.
If you feel you can go it alone…good luck.  If you feel you don't need any training or coaching…the very best to you.  And if you think you can start affiliate marketing by just TRYING…your in for a rude awaking.
Grab a Post-It-Note and write on it….Committed…Dedicated…I'm Focused…Takes Time…Need quality Training and Coaching.
Now put the Post-It-Note somewhere you can see every day.
Once you have done that, let's get into the subject at hand…3 Ways To Start And Affiliate Marketing Business.
First Things First
Before reading any further, remember a golden rule of building a business:  Begin with the end in mind.  STEPHEN COVEY
It is vital to understand what you want to achieve before doing anything. Even if your goal is as straight-forward as making money through affiliate marketing.
Grab a pen, and a paper. And write your goal. Do it now!
This is the first step towards manifesting your goals into a tangible outcome.
So many people fail to do this most important step.
With out a clear goal How Do You Know When You Have Arrived?
Here are 5 Reasons for setting a goal:
1. Goals trigger behavior.  Goal setting should motivate you.
2. Goals guide your focus.  When you set a goal you naturally direct your attention toward a next step and, as a result, lead yourself in the right direction which forces your actions—your behaviors.
3. Goals sustain momentum.  Just as a snowball grows in size as it's rolled down a hill, momentum works the same way.
4. Goals align your focus.  Goal setting helps you align focus with behavior because you get feedback on your progress.
5. Goal setting promotes self-mastery.  Perhaps the most important reason why goals work is because they build character.
Actually, achieving goals builds character.  Goal setting is important because it helps unearth and identify what's truly important to you.
Remember, "you can't manage what you don't measure and you can't improve what you don't manage."  Start with goal setting.
If you did it. Give yourself a pat on your back. Good job.
Three Basic Steps For Starting Affiliate Marketing
Start with a Niche
Make a Blog
Write Informative Content
Start With A Niche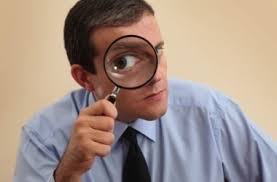 Finding a niche can be one of the most dreaded aspects of business research for most marketers.
Everyone in affiliate marketing will tell you to, "find your niche," but what does that actually mean? How do you really find a niche?
Let define a Niche:  "denoting or relating to products, services, or interests that appeal to a small, specialized section of the population."
How Do You Fine A Niche?  First, what is your interest or what is your hobby or what do you have experience in that you can share?
If you have an interest in "Children Shoes" or have experience in "Children Shoes" that could be a great niche.
Make A Blog
Now that you have defined a niche, create a blog and write great content about your niche.  If your plan is to make money with your niche, locate a company that you can become an affiliate, then promote the company with your blog.
Write Informative Content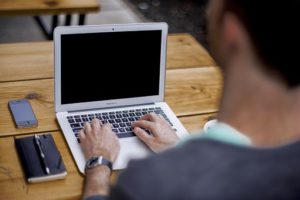 As mentioned, you have a blog and you have a niche.  Write informative content about your chosen niche.  Tell your readers why the product is the best product, how it will meet their needs, or solve a problem and give them a reason to purchase.
Be sure you provide a link in your blog to the company so that you can receive a commission should your reader buy the product.
I highly suggest you get more advanced training on this and marketing ideas from a company who specializes in Affiliate Marketing.  Learn More By Clicking Here:
The Internet and Affiliate Marketing
With the aid of the Internet, you can have everything right at your fingertips. With just a few clicks you get access to thousands and even millions of pieces of information and data on virtually any field of interest.
Experts say that the information age, commonly known as the "world wide web," grows by over a million pages everyday as more and more people utilize the Internet for information, education, entertainment, business, marketing, and other personal reasons.
It doesn't take a business-oriented individual to realize that this phenomenon can bring about high financial gains especially in the field of affiliate marketing.
The Internet's growing popularity in the recent years is surely an opportunity for business that any entrepreneur would not want to miss.  Again, the Internet is ideally suited for anyone who is interested in affiliate marketing.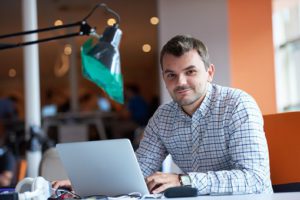 You might be thinking only experience businesspeople can make money from the Internet.  Well Think Again. You too can earn big dollars through the Internet even if you don't have products to sell and high-profile and established company. How?  That's through affiliate marketing.
You might have come across something like this while surfing the Internet:
"Affiliate marketing is a revenue sharing between a merchant and an affiliate who gets paid for referring or promoting the merchants' products and services."
It is one of the fastest growing industries nowadays because it is proven to be cost-efficient, and quantifiable means of attaining great profit both for the merchant, and the affiliate, and other players in the affiliate program.
As mentioned, affiliate marketing is extremely beneficial to both the merchant and affiliate marketers. In fact:
81% of brands and 84% of publishers leverage the power of affiliate marketing, a statistic that will continue to increase as affiliate marketing spending increases every year in the United States.
There is a 10.1% increase in affiliate marketing spending in the United States each year, meaning that by 2020, that number will reach $6.8 billion.
In 2018, content marketing costs were gauged to be 62% of traditional marketing schemes while simultaneously generating three times the leads of traditional methods. In fact, 16% of all orders made online can be attributed to the impact of affiliate marketing.
In March of 2017, Amazon's affiliate structure changed, offering rates of 1-10% of product revenue for creators, providing the opportunity for affiliates to dramatically increase their passive income based on the vertical they're selling on.
Why Start An Affiliate Marketing Business?
What are the reasons to become an affiliate marketer?
1. Passive income:  You receive money for your work long after you've finished it. Even when you're not in front of your computer, your marketing skills will be earning you a steady flow of income.
2. No customer support:  The entire job of the affiliate marketer is to link the seller with the consumer. The seller deals with any consumer complaints after you receive your commission from the sale.
3. Work from home:  This is a job you can do without ever getting out of your pajamas.
4. Cost-effective:  Affiliate marketing can be done at a low cost, meaning you can get started quickly and without much hassle.
5. Convenient and flexible:  You get ultimate independence in setting your own goals, redirecting your path when you feel so inclined, choosing the products that interest you, and even determining your own hours.
6. Performance-Based rewards:  With other jobs, you could work an 80-hour week and still earn the same salary. Affiliate marketing is purely based on your performance.
What Affiliate Marketing Strategies Should You Employ Today?
1. Only recommend products you are familiar with or have a real interest in promoting
2. Promote products from many different merchants
3. Constantly test and optimize your conversion rates
4. Focus on your affiliate traffic sources
What Are Affiliate Programs?
For those who are new to affiliate marketing, here's a brief introduction to what affiliate programs are, how they work and use them to make money:
An affiliate program is where you go to find products to promote.
If you want to make money online – and you don't have a product of your own to sell, that's okay.  The Internet has made it extremely easy for you to sell other people's products.
Simply put, affiliate marketing can be described as "working for a commission".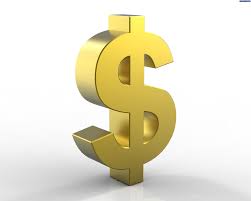 You sell a $100 product that has a 40% commission, and you get $40 for each sale you make.
If you sell one product a day, you make $1200 a month, if you sell 10 products a day, you make $12000 a month.
The best thing about it is there's no limit to how many products you can sell and there is no limit to how much money you can earn.
There are people making over a million dollars a year simply by using affiliate programs and using the affiliate marketing business model.
If you think this all sounds a bit too good to be true, think about how massive the Internet business really is:
There are billions of people connected to the internet
There are millions more being added every day and
The money being spent online is increasing at a rapid pace.
The market is wide open and yes YOU too can make a great (side) income with this business model.
Is affiliate marketing easy?  As mentioned earlier…affiliate marketing is really easy and really hard!
If it was easy, everybody would do it.
What you need to understand that just like any other business, it takes time, patience and hard work to make it happen.
I just happen to use Wealthy Affiliate as my guide to developing a successful and profitable business.
So let's finish this article with a discussion on Wealthy Affiliate and why I think it is the only program you should consider.
The Wealthy Affiliate (WA) Program
Here is a statement from Wealthy Affiliate:
"Millions of Commissions Paid"
"We have never missed an affiliate payment in our 10+ year in business.  We are one of the longest standing and most lucrative affiliate program on the Internet.  This is a testament to the focus at Wealthy Affiliate on the quality of service we offer our members and the dire focus on offering the most advanced and ethical affiliate experience in the world.  WE Are Affiliate.  We Love Our Affiliates."
In my opinion Wealthy Affiliate;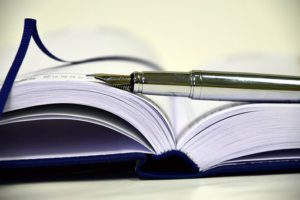 This is the best affiliate program for beginners that you can find.
Wealthy Affiliate is an online training course that is available for you to join and learn the art of building an online successful business.
Wealthy Affiliate has 2 main programs:
Program one will teach you find a niche, how to sell in that niche, create a blog, write good content, marketing, importance of SEO and other related training programs to help you become successful as an affiliate marketer.
Program two, will show you how to offer "Wealthy Affiliate" to other interested affiliate's, which is what I'm doing here with this article.
This is not a pyramid-scheme nor an MLM; it's an affiliate program, and it's by far the best one I've seen in all my years as an affiliate.
Let's take a look at why I think Wealthy Affiliate is a great affiliate program:
High Commission Rates
As an affiliate, you get a commission off every dollar spent by your referral.
This is how you get paid:
Free trial: $0 = $0 commissions (obviously).
First month premium (at a discount): $19 = $8 commissions.
Monthly Premium: $47 = $22.50 commissions (recurring).
Yearly Premium: $359 = $175 commissions (recurring every year).
That is good part-time money.
Even though it's mostly for people that want to learn how to earn money online, there are other things that people use Wealthy Affiliate for:
Buying and registering domains.
Web hosting.
Keyword research.
Networking with other affiliate marketers.
SEO
Would you like to start your affiliate program with a FREE Membership?
Wealthy Affiliate Offer A Free Trial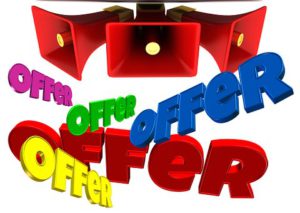 The reason I like to promote Wealthy Affiliate is that they offer a free trial to anybody that wants to try-before-they-buy.
I know Wealthy Affiliate is great program because I use it myself, and I've learned affiliate marketing using their video courses.
But the final decision is You.  I can talk about it all I want but You have to make the final decision.
Having that free trial in place gives someone, like You interested in trying affiliate marketing for themselves, with nothing to lose
It's a win-win situation.  You don't spend money on a program you don't like or find any value.  However, if your free membership give you the information your seeking, then and only then do you join Wealthy Affiliate with a paid membership.
Training Is Provided
One you become a member, I'm sure you'd agree that Wealthy Affiliate is a great place to make money as a beginner or even advanced affiliate
My favorite course is called the "Affiliate Bootcamp" and it has 7 levels of training with 10 lessons in each one for a massive collection of 70 video lessons.
There are also 1000s of other courses, webinars, classrooms and lessons you will have access to.
If you're looking for a great way to learn affiliate marketing, and at the same time join a reputable affiliate program which can be considered as a "leading standard", then, by all means, give Wealthy Affiliate a try.
As a Wealthy Affiliate paid member, you get:
50 websites that you can build your business on
12 classroom training that will show you all you need to know about affiliate marketing
Video tutorials for every step.
Free keyword tool for your affiliate marketing research
Live chat going 24/7 so you can ask questions and get instant help.
Your own personal profile to network with other affiliate marketers
Free hosting for all your websites
Unlimited 1-on-1 coaching
Private access to the owners
and much more.
Finally
If you want to be  a successful affiliate marketer and make money with the Internet, you should follow four basic and easiest ways to start an effective affiliate marketing program.
First is to identify a particular thing you are interested in or passionate about (Niche).
Second is to look for good paying merchants and products or services related to your interest and create a website. In choosing the products, you must also consider its conversion rate—the number of visitors-turned-buyers.
Third is to promote.  Now that you have decided where to concentrate, have chosen the products to endorse and the merchant you are supporting and have created your own web site with top level domain name and reliable hosting, you are ready to promote.
Fourth is to continue to educate yourself by reading books or other articles online about the best advertising techniques.
Keep in mind, there is no facile and quick path towards success.
With affiliate marketing, it is possible to earn a great part-time income in a short span of time especially when you have the proper training and a great product to offer.
Affiliate marketing may seem very tempting, but it entails great deal of hard work and persistence.  Likewise, you need to be creative, flexible and willing to embrace new ideas to market your partners' products until you find the perfect strategy that works for a specific market that you are targeting.
Be creative, be smart and you'll achieve your goals.
Executive Summary
Affiliate marketing is an ideal solution for those looking to gain control of their own income by focusing on performance-based revenue options. Working in tandem with a merchant, a motivated affiliate marketer will be able to achieve a passive income from the comfort of their home without worrying about producing their own product or service.
Although the success of the affiliate marketer does depend on the affiliate's marketing skills, it can prove to be an effective way to meet your income goals as either a primary career or a profitable second job.
Follow the tips included in this article, get the training and you'll be able to engage your audience, convert passive readers into active consumers, and enhance your paycheck one click at a time.
For additional reading:
"Did you know it's easier to succeed than to fail"
Wealthy Affiliate | Learning Marketing Skills
Don't Make These 5 Common Marketing Mistakes