But before I get to the heart of the issue, let me ask you a question…
Why did you decide to become an entrepreneur?
Think about that for a moment…
Now that you have given some to think about it, let me go first…
My reasons were very simple.
"I wanted to quit my job, I want to retire with some passive income, I wanted to be my own boss and control my time. I wanted a big saving account.  The idea of working under someone else's thumb made me cringe. I wanted to travel anytime I wanted.  Plus I wanted to be in charge of how much money I can made.
I wanted to work with my own schedule.  I wanted to work my own hours.  I wanted to work from anywhere."
That pretty well sums it up on why I want to become an entrepreneur.
Now what were your reasons or why do you want to become an entrepreneur?
I think most people fall into some or all of these categories.
Let offer some other ideas:
More time with the family
More time to travel
Pay off all your bills
New home
Learn how to fly, play a musical instrument, volunteer…
Go to fancy restaurants
More time to sleep in
That big..big screen TV
Put kids through college
Having control of our time is a huge motivator for many of us in affiliate marketing.
Same thing can be said about money.  "How much money or how little money you earn is under your control…not someone else!"
No matter what your reason for desiring more wealth, we all want or dream of it.
However, as you may have figured out, having an entrepreneurial mindset and a burning desire to make a lot of money isn't enough to be a smashing success.
You have to have the desire…the burning desire to have your very own highly successful business.
You also have to have good work ethics, skills and mind set to develop and grow.
There are hundreds or even thousands of new business started every day and many are gone within months or years.
WHY?
Lack of Knowledge
Lack of Skills
Lack of Motivation
Lack of Training
Lack of Mindset
Lack of Resources
Lack of Desire
Lack of Support
Lack of Money
Here's an eye-opening stat about the #1 reason for business failures.
80% of new businesses fail because there's no mentor or coaching or training
Over half of new business started will fail in less than 5 years because of a lack of money
When people are faced with an obstacle, they are simply not that interested in working hard enough to solve the issues
Think about that for a second…
You can have a great product
You can have a great comp plan
You can have great marketing brochures and a good looking website with a snazzy video
You can have a great business plan
But if you don't WORK you won't make a dime
And if you don't have the latest marketing skills…what do you have?
Now, if you haven't had much success with your business, does that mean you should dump your company and start another?
NO!
Stick with your business and get professional advice, help, new skills, find out what's not working and making one simple, but critical shift.
AND WORK!
That is the one shift that will guarantee your success….WORK!
Oh many say they will….but when it comes down to it…they don't.  They give up…it's not working so why continue?
I know of a president who was turned down so many times he should have given up.  He didn't and became one of the most revered president…Abraham Lincoln.
I know of an affiliate marketer who spent 4 years trying to build his business.  Today he is the top GO-TO professional in the business.
I know of another affiliate marketer who tried over 80 different niches.  Nothing worked.  Today, he has 2 niches that provide a good daily income, plus he creates his own products and receive a handsome income.
I know of an actor who spent 10 years trying to get noticed.  He slept in his car, friends basement, worked in restaurants as a waiter.  Today, studios line up to get him.
One More:
I know of a writer who wrote books for 15 years never getting one publisher to publish her books.  Movies are now made from her books.
What did these people have that many marketers lack….belief in themself and WORK.
Affiliate Marketing Is An Ideal Business Model
From what you have read, you may have guessed, I have an Affiliate Marketing Business and I think this is an ideal business model for anyone interested in making money from home or a Work At Home Program.
How Do You "Work" An Affiliate Marketing Business?
This was a question that I couldn't answer when I was first starting down this path: "How do you work an affiliate marketing business?"
When I first started, I was told how to do affiliate marketing…
Find a niche
Promote that niche
Make money
Go back to #1
My problem was that I didn't have a niche or one that I thought I likes
My other problem, I didn't know how to successfully promote
My third problem, if I didn't have a niche or how to promote…How Can I Make Money?
So Here's What I Did
I found a company that would teach me.  The company had training videos, webinars, even a blog platform and I could promote the company and make money while I was learning.
I paid my up-front money and was excited to start my very own affiliate marketing business along with the idea of promoting the company.
Within seconds, I was give the opportunity to up-grade so as to increase my learning and income.
I did it and was presented with another up-grade.  This up-grade gave me more benefits, more ways to make money, more support and I could be called "Master Marketer" and receive a certificate to hang in my office.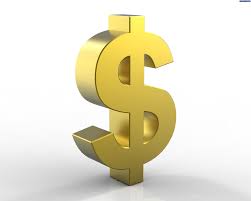 Reluctantly, I purchased the "Master Marketer program."
Remember, all I wanted was to learn affiliate marketing.  My up-front $395 was now over $3,000 dollars.  They did allow me to pay over time with a credit card…(remember the credit card)
I started my program, was learning some simple marketing strategies and thought I was on my way.
During the monthly webinars, the presenter would offer some strategies in which I took notes.  Okay noted not great.  I soon found out that over the 6 months of these monthly webinars, I was presented with  3 programs…"You need this in order to succeed" material.
I bought a couple (remember the credit card) and now I'm $3,500 in debt and making no money!
ALL I WANTED WAS TO:
"How Do You Work An Affiliate Marketing Business?"
I wasn't getting it…all they wanted me to do was to promote "Their Business Opportunity."
I Quit!
Why am I telling you this?
Don't make the same mistake and it lead you into the Next Section.
Here Is The Next Section…5 Proven Strategies That Gave Me Success
I'm a bit of an introvert.  I wanted something that I could work with and offered real strategies, real affiliate training, real help finding a niche and no up-grade pressure.
I wanted the Skills To Become Successful In Affiliate Marketing.
People Become Successful by Learning Skills and Getting Proficient with Them!
Luck has very little to do with it.
Even though I didn't know much about affiliate marketing, I knew enough to see through the fluff.
"Skills and not luck is what will build a business."
My frustration with that former company was the lack of answers, lack of skill training.  That led me to go online and find another affiliate marketing company and mentors who used the Internet to build a business.
What I found was an affiliate training company, low cost, no up-grades, affiliate benefits, strategies, support and a community of "like" people willing to help.
I found Skill Based Training, predictable marketing strategies and  doing the right things in the right sequence, to achieve a specific result.
Now, what I want to share with you are the strategies that was given to me and what I was looking for…
Strategies That Was Give To Me To Guarantee My Success
These 5 steps, when done in the right order, can literally create money—which offers you the ability to stop dreaming and get what your looking for with a few strokes of the keyboard on your computer.
Just like any profession, you need to learn specific skills in affiliate marketing and how to use them.
And you need to treat what you are learning with the exact same seriousness that any professional use in their trade.
"A strategy is essentially a series of specific steps that enable you to achieve a specific goal."
I say specific in the sense that you can draw the steps on a piece of paper and map out how you're going to achieve your goal.
If you're not being taught any semblance of a short or long-term strategy by your affiliate company, you need to run away and go somewhere else!
This is because you have 2 choices, you can either:
Develop the strategy yourself, which is going to take a lot of time, trial and error, or
You can find people who have already figured out exactly how to be successful in affiliate marketing and model their strategy.
Before I was taught these steps, I tried to go-it-alone and it cost me a couple years, several affiliate companies and over $3,500 wasted money.
It is much better to follow a proven process from an already-successful affiliate marketer who's making money and doing it in a way that was comfortable.
In summary: I suggest you find a mentor or affiliate company that gives you a proven strategy for marketing, find a niche, making your first sale, and eventually reaching your short and long-term goals.
This step is the key to duplication…
You want to find your niche, your targeted audience, market with proven strategies, learn more from professionals and repeat.
Never assume you know everything:
Issue 1: Assumed you know all there is to know about affiliate marketing will only cause headache, time and money. Learn tangible skills from professionals.
Issue 2: Treat affiliate marketing as a Business and not a hobby.  The time you put into your business will pay dividends over time. Approach your business as a CEO.
Developing strategies as a leader
I'm not saying that a strategy or tactic has to be a "touchdown" the first time. It just has to deliver results that can be quantified, assessed, and be improved on overtime.
It is very likely that implementing a strategy the first time won't go well.  You have to be okay with that, as long as you are committed to improving and learning.
Wealthy Affiliate, has solved the biggest problem in affiliate marketing, which is finding new niches, marketing, help and support.
In summary: The business building strategy must be repeatable & quantifiable so anyone can perform them.  You are the CEO of a highly successful affiliate business, treat as a business.
When you treat the strategies and your learning seriously you will develop skills, you will gain experience.
And with that experience comes an understanding of settle differences.  You start learning skills that you just can't learn in a training course or in an audiobook.
Here's the truth: if you're thinking, "I want to make some money now," I can tell you, you're setting yourself up for failure.
I don't mean to be harsh, but "get-rich-quick schemes" are just that: schemes.
Schemes don't create sustainable, predictable success because schemes are not based on the development of skills.
Unless you treat affiliate marketing as a profession, you will not succeed.  Affiliate marketing is a profession…done correctly you will be rewarded for your efforts!
I'm good at what I do but, it wasn't always.  It require practice and time so that eventually what I do now becomes easy.
Here's a thought, even if it takes you 3-6 even 12 months to be "good", isn't that's better than 40+ years at a job?
So if you're serious about becoming a professional affiliate marker, you've got to be committed, gain experience, develop skills, and DEPTH of understanding that is impossible to attain in any other way.
As you implement a strategy, you learn to customize it for your strengths & weaknesses and it becomes your own.
In summary: you gain experience through repetition, and you get a new depth of understanding. Eventually, you start modifying tactics and processes so that your strategies fits you.
Once you have a strategy, understanding, and the settle differences, from following steps 1-3, you'll likely have achieved success in your business and now you're in a position to expand through video, Facebook Live, blogging, e-mails, and so on.
By creating a successful business, you'll "pay it forward."
This will do 2 things for you…
People will notice that you're a professional and others are benefiting, your following will grow.
As you build your audience, you will create your own personal brand, in which other will want to learn from you.
In summary: Once you "pay it forward" and develop a brand, you will have people that want to learn more from you.
This is where you get the ability to really expand your business.
Here's what I mean, it mean that having the skills to develop a business, grow that business and possibility helping others with the Push Of A Button..
You "paid it forward" you have skills you developed that others would like to learn.
You have the skills so if anything goes wrong with your affiliate business, you have the skills to "work around" the issues and/or start a new business.
You have skills that other would like to know and maybe even purchase a product you've developed.  This could even be a "plan B" income source.
You want to be in a position where you're not dependent on anyone but yourself and your own brand, regardless of how awesome your business is.
Now what I just shared with you was a 5-step strategy for LEARNING and developing skills that was taught to me.
This strategy should be something you can apply, to your online business.
Regardless of how you choose to build, to guarantee your success:
Step #1 is to find a marketing strategy that is proven to work.
Step #2 is to make sure that strategy is skill based & repeatable so you can continue to grow.
Step #3 is gain experience through repetition so you have an complete understanding.
Step #4 is to "pay it forward" so you build your brand.
Step #5 is to become a professional and create "push button money"…
If you want to get the "whole scoop" on how to build a great affiliate marketing business you can be proud of with no fluff or large expense, Then click here to get access to Wealthy Affiliate Starter Program.
This is a complete roadmap to becoming an online force in the affiliate marketing industry.
Using the strategies and training in the Wealthy Affiliate programs, you will learn how to become a professional affiliate marketer, how to find a niche, strategic marketing, produce an income, and so much more.
And the best part is you don't need to work IN your business but to WORK as an Entrepreneur ON your business.
Get access to Wealthy Affiliate With A Free Starter Membership and No Credit Card Required.  Click Here or on the BANNER
Thanks for reading,