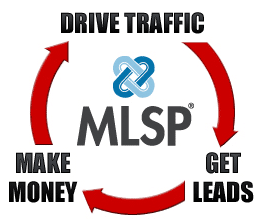 Affiliate Marketing 100 Reviews MLSP Real or Not?
What Is The Purpose Of Affiliate Marketing 100?
The purpose of Affiliate Marketing 100 is to help you with your Affiliate Market decisions. We do this by giving you suggestions, tips, ideas and product reviews. In this article I will attempt to review My Lead System Pro (MLSP). It is my hope to share some things I know, found out and some things that you may not know.
Again, the purpose of Affiliate Marketing 100 is not to recommend or disapprove any company unless we feel it is a total scam or a company you need to look more closely at before either joining or checking off you list of possible companies.
I will start by saying that are so many Internet scams trying to get your money. Research is the only way your are going to protect yourself from these Internet scams…so congratulations on doing your research.
In this article, I'm going to walk you through the MLSP program and then from there you can decide to join or not.
** As you read this article, I will give you cost for membership and the various levels. This may change or MLSP could up-date their programs. Products may also change. Take this into consideration as you do your own research.
My Lead System Pro
Product Name: My Lead System Pro
Founders: Founded in 2008 by Brian Fanale, Todd Schlomer & Norbert Orewicz
Product Type: Lead Generation Service, Affiliate Company
Price: From $49/Month to $300.Month + Up-Sell
Best For: Network Marketers, Affiliate Marketers & Business Owners
Comment: MLSP claims to be the best Multi-Level Marketing (MLM) training platform for MLM marketers with advance marketing tools.
From left to right: Todd Schlomer, Brian Fanale, and Norbert Orewicz.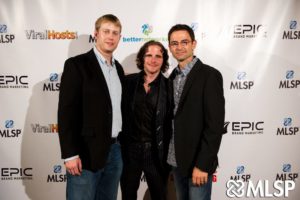 What Is My Lead System Pro?
My Lead System Pro or MLSP, is an affiliate program that teaches Network Marketers Attraction Marketing. Attraction Marketing is the concept of leading with value to attract your perfect prospects to you.
This concept of Attraction Marketing means instead of you chasing people, people chase you to join your opportunity.
This skill is not easily mastered and even MLSP doesn't give you step by step material to actually get good at it…it's something you have to learn and practice on you own.
Take this article for example, in any given day we have training and education articles to help network and affiliate marketers, which in turn attracts them to us. Attraction Marketing works just this way. I offer help, suggestions, advice, and sometimes, I will make a recommendation. Some of those recommendations may result in a commission. That's Attraction Marketing in a nut-shell.
MLSP is a hybrid affiliate and MLM company. The video and training material is designed to help the struggling Network Marketer and can be purchased without becoming a member. The affiliate program is a membership program that is designed to sell memberships to other people.
A Word About Network Marketing
I personally think Network Marketing is a great way to start a home based business with little cash outlay with the ability to earn a substantial income. But the problem with Network Marketing is too many people fail.
Not everyone is meant to be in a Network Marketing Business. So the issue is that when someone joins a MLM Company, they try to recruit everyone including family and friends.
It's not surprising that around 95% of those who get involved in Network Marketing fail. Or to put it another way, 1 out of 100 will actually succeed.
As a good friend and successful marketer told me: Invite 100 people to your presentation. Roughly 10 of those people will join you. Of those 10, 6 will drop out within a few months. About 3 will do something, buy product recruit someone and only 1 will be serious and grow.
The main reason, poor training, wrong expectations, trying to recruit everyone, and no direction. This is where MLSP comes in.
MLSP is general has a ton of training for the Network marketer. The video training is useful, but the average training is over an hour and only 20 to 30 minutes is useful…the rest is fluff or up-selling.
Okay, let's dig deeper into MLSP, how the program works, the products, pricing and summery.
Google MLSP
If you Google MLSP you will see many articles about the company. If you go to MLSP itself, you will see: "We Help Home Business Owners Get Results. MLSP is the world's #1 trusted solution since 2008 to help you attract fresh leads daily, get sales & sign-ups, and grow your business by leveraging the power of the Internet."
My Lead System Pro Overview
Since it's inception in 2008 when this program was launched, it was a high-ticket end-all marketing program for MLM marketers. The founders claim that the system does all the work and you'll have low rejections from those who you offer this to. Additionally, they promote this system will teach the "Law of Attraction" and how to visualize yourself as an expert so that others believe this and join you.
This is not the "silver bullet" they make it out to be. It requires work, focus and time, which so many are not willing to do. Does the law of attraction work? YES it does, but again it is something YOU have to master.
Please understand, earning an income online is hard work, dedication, learning, failing (yes failing), education, focus and a mentor.
MLSP promotes itself as the ultimate lead generation system for any online business – although MLSP is geared more toward the MLS model. They also have their own built-in MLM program and compensation plan.
The MLSP Pricing Model
As of this article My Lead System Pro comes in three levels, this may have changed but the basic package is $49/month, the professional package at $149/month and the premium package at $299/month. But there are several other cost involved that aren't shown outright and can be quite confusing. Their top-of-the-line package will actually cost you around $1,499 per year.
How Does MLSP Work?
What exactly does MLSP do for Network Marketers?
My Lead System Pro teaches how to brand yourself as an expert and implement Attraction Marketing strategies online.
My Lead System Pro provides you with capture pages that are pre-built to allow you to get leads without having to learn how to create pages yourself.
My Lead System Pro has an affiliate program so you can earn an income from those you refer.
I sometimes get asked, "If MLSP teaches how to attract Network Marketers to you, aren't those people already in a Network Marketing Business."
Yes, there are certainly times where you will get leads that are happy with their existing Network Marketing Company. However, with My Lead System Pro, you can actually create an income from those that Don't join your primary business opportunity. Many Network Marketers are always looking for new opportunities, give them the right incentive and they will want to join you, — Attraction Marketing.
Does My Lead System really work?
Like any program, MLM, Affiliate Marketing, Brick and Mortar stores, they work.   It all depends on if You Work. Why do any of these fail? The person is unwilling to Work or it's the wrong business for them.
If you follow the training inside MLSP, it will help you attract more people to you and get more leads through their capture pages. If you join MLSP and never login, never do the training, and never implement the strategies, it most certainly will not work.
If you are coachable, follow their direction, and implement their strategies, the program will work!
Can you make money with My Lead System Pro?
This is a tough question. Why? It still comes down to "are you ready to work?"
Inside MLSP are several options to make an income. Most people start with the trial option, then decide to stay by purchasing one of the monthly programs.
Re-read Question 3. Work is the answer to Can You Make Money With My Lead System Pro?
So for you to make money with MLSP, you must first get people to opt into your MLSP capture pages, and a certain percentage will decide to take the trial. The real question is….
How do you generate leads?
What most people do when they attempt to generate leads with MLSP, is they copy and paste their capture pages on Facebook, on their profile and in groups. The main problem with that strategy, is if someone looks at your profile, without knowing you, and clicks on your link they will see that it goes to a capture page and most will simply click away.
The better way to get leads could be to follow the 3 steps:
Watch the different training videos inside MLSP and Take Notes
Create a video or write an article sharing your notes
In your video or article use a Call To Action to tell those who find it "interesting and informational" to watch MLSP's video. If done correctly, they may opt-in, watch the video, see that it is right for them, and join with a membership, and you get compensated!
6. How are your computer skills?
Any successful business today operates with a computer. If you don't know the basics of a computer, I would suggest taking a computer class at your local library or community college. You don't have be a genius by any means, but if you are struggling with "clicking", "copying", "pasting", "creating a Word document", and posting stuff on Facebook, any Network Marketing, Affiliate Marketing, and MLSP may be too much of a hurdle for you.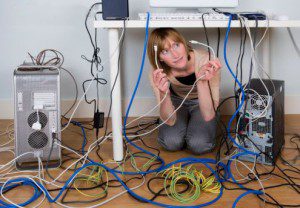 What do I like about MLSP?
There are a number of things I like about MLSP. First, they teach you how to brand yourself, which is very powerful and necessary. Second, they teach you Attraction Marketing to attract leads and sales. Third, My Lead System Pro is regarded as one of the best for training even tho, the training can be somewhat too much and too long.
What are the ways that someone will not make money or get leads?
Please remember, to get leads and sales with any business you have to work your business. With that, there are a few reasons people don't see a benefit from MLSP.
Many will spend too much time trying to learn all that MLSP has to offer in the training. Instead of learning everything, implement what you learn and then go to the next learning module.
So many people will simply give up if they don't see and income. For these people Time is the enemy. No one ever became successful overnight. Doing something everyday toward your income goal will result in a lead. Some will give up when they are almost ready to see the results.
Some see MLSP as a get rich, no work program. It is not. Get rich programs really don't exist. If they do and you get involved, you're probably going to lose money and time.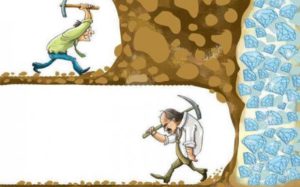 Products
MLSP's products are to entice joining as a member. As part of their training they have some good Selling and Marketing development skills. The Law Of Attraction marketing is another good training program.
Need a capture page? MLSP has some capture pages you can use to get leads for your primary business or MLSP affiliate program.
They have lead generation products, branding, how to's training and much more.
MLSP as an MLM opportunity
MLSP is touted as the ultimate way to build your MLM opportunity. Their "skill" products are designed to develop skills to attract, promote and get sign-up in your primary business opportunity.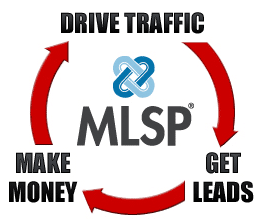 There is a MLM opportunity built into MLSP. If you want you can promote MLSP as your primary business. Just like any MLM opportunity, you promote their products to your customers and your prospects. You make a commission on every sale or sign-up.
Since My Lead System Pro is well known, many find this opportunity the right fit for their business goals.
The concept of promoting both your primary business and MLSP's business opportunity sound great but….
There is a "bad" side to this way of thinking. If you have a business your trying to develop and struggling, MLSP could help with developing your skills. You find that the training does help and make a decision to join MLSP as an affiliate. Now your promoting two companies…your primary business and MLSP.
For some this is too much and they fail at both because they are not focusing all there attention on growing just one. If you give this some thoughts, you will see that you need to stay true your first goal…my Network Marketing opportunity.
Or to build my MLSP business opportunity. Professionals, tend to stay focused on one task at a time, master that one before moving to the next. Do both, if you want but spend the majority of your efforts and time on one.
MLSP Work On A Team Structure
Like all Network Marketing Companies, MLSP has a team structure as their business model.
You receive a commission when your refer people, and you get paid on more than one MLM model level by developing a Team.
The team structure is a great way to make a lot of money. In the beginning, you spend a lot of your efforts and time in recruiting a few people. Over time you have developed team of business builders. As a sale is made anywhere in your team, you receive a commission.
The advantage of a team structure, is more time and efforts in put into your business than you are putting in.
Example: As first you are working 20 plus hours a week in your business. You're making a little money. Over time, you soon have 10 people in your business, each putting in 20 plus hours or 200 hours in your business while your only working 20 hours. As your business grows, you now have 20 people in your down-line.
That's 20 people working 20 hours or 400 hours in YOUR business and your still only working 20 hours. What a great concept. More hours in your business than there are in a whole week.
As good as the Team building is there is a down-side. Remember earlier I said that you have to talk to 100 people to get 1 good one. The issue then is that you are willing to work but is the team?
If your willing to work you can make money, however as stated earlier, the high failure rate also had the same effect on your team. When you establish a successful team you can and will make a great income. However, if the team is not structured right your income will be affected. Plus you maybe trying to help someone in your down-line who is unwilling to put in the time, therefore wasting you time.
Do I like the team approach to building a business? Very much so. I have a good friend that has over 10,000 people in his business, he makes money every time a sale is made and he had nothing to do with that sale.
MLSP Support
MLSP actually has a decent support program. In addition to a help desk, you are able to contact and speak to any MLSP member to ask a question. This support group is a great asset to your business.
Who Is MLSP Suited For?
Anyone interested in earning and income online through either their primary business or through MLSP is a good candidate for MLSP.
A Network Marketing professional is suited for MLSP. Anyone who wants to be an affiliate marketer is a good candidate for MLSP.
Stay-at-home-moms are suited for this business as well as working couples who wants to have a part-time income.
If you're looking to quit your job and develop a social fun business, MLSP is suited for you.
With all that said, the question then is Who is MLSP not suited for? That's simple, anyone looking for a quick-buck keep looking. If you're a tire kicker, stay-a-way. If TV is too important, keep watching your TV.
How about the person, who wants a business, but treats like a hobby? It will always be a hobby and not a real business.
Complainers, bad attitude, unwilling to put in the time, this is not for you either.
A season pro in Network Marketing will like what MLSP has to offer. Affiliate Marketers will also see benefit with MLSP.
It would be a mistake for the novice person to combine the two programs Network Marketing and Affiliate Marketing.
What I Don't Like About MLSP
The issue I have with MLSP is that there is a high chance you will be overwhelmed. A lot of videos, training, webinars and up-selling is frustrating and can be confusing.
There's really a lot of information within the membership, and if you're trying to squeeze everything into a day or to or even in a month, I can guarantee that you will be overwhelmed.
Another issue is the cost of membership. MLSP is or can be expensive. Will you earn your money back? Many don't. Again, success is how you approach your business, how you work your business, and how dedicated you are to your business.
One final issue I have is the continual up-selling. In order to make money, MLSP will tell you to "Buy More." By buying more you will have the advantage of a larger commission. The down-side of the approach, is many haven't made enough money on the original membership to go to the next.
As of this article, if you purchase the Basic Package for $49/month, MLSP will convince you that you can make more money and better training by purchasing the $149/month program. Then to grow, you need the $299/month package to make a larger package.
Then there is the training library, which will cost you more money. Attraction Marketing Intensive is still another program that you Must Have. Yet you need Traffic Mojo developed by Mark Harbert and Frank Mariono, at $149.
I have witness many people buying more with a Hope and a Prayer that they will make money through these up-grades. Hundreds even thousands of dollars have been spent and no income is the results.
Does that mean everyone? Of course not. There are a few that purchase the up-grades, and made additional commissions. It Work If You Work!
Pros vs. Cons
Pros
Nice looking landing pages or capture pages to entice new customers
Decent packing of their online system
Several webinars included in the training program
Well know and professional
Training webinars
Solid "Law OF Attraction" training and other supplemental training
Quality look
Growing and expanding
Cons
Over priced
Continually promoting new products to purchase
Constant up-selling
Easy to become overwhelmed
Some of the training need updated
MLSP will want you to market their program in addition to whatever you are promoting
Several online complaints can be found stating from previous members that this is indeed a scam. Complains with no basis
Webinars too long and not enough information for the amount of time
Training videos are too long
Verdict
Overall, My Lead System is not a scam. It is areal business opportunity. The founders are real and professional. The products are proven.
The company has been going strong for years and it's only improving.
Lot of people have made money with the MLM part of MLSP and a lot of people have made money with the Affiliate side of MLSP.
TONS of leaders were developed and new leaders are born every day.
A lot of digital MLM companies exist today because of My Lead System Pro. Additionally, new Affiliate Companies have embraced this model, and they have been successful.
While the training is long, they are powerful. The tools within MLSP will help you get more leads and sales online. But for the beginner, novice person, the cost is a bit too high and the training can be overwhelming.
Can I recommend MLSP? It's a great program but not for everyone. Are there better programs available? Could be. It's how you look at these programs and is it the right one for you?
Do your research, be comfortable, and do a Trial before ever investing into any program.
Overall, I give MLSP the following:
Rating: 80/100
Recommended: Yes, for more experienced marketers
Easy to use: 60/100
Products: 60/100
Support: 70/100
Duplicable: 40/100
For a beginner: 50/100
Price: 20/100
Pressure to purchase more: 90/100
While there are a few solid aspects of this system that do work and are somewhat unique, the basis of My Lead System Pro is to become the vehicle to help you promote something else…mainly a MLM opportunity. There is certainly some professional graphics that were created to make MLSP look good. Decent training with nice lead capture as part of your membership.
As an Affiliate member, MLSP can be easily marketed. The products are in demand and new products are always being developed.
If you're promoting your primary business opportunity and MLSP at the same time, many people find it to be frustrating in the lack of success with either. The reason is that many are spread too thin. Trying to focus on both can be a success breaker.
As mentioned, many times the continual up-selling is annoying. Many people soon find that they have spent many…many dollar with no return.
MLSP is over priced for many who want the program. And finally, the expectations presented are out of whack for the ordinary person. Running an online business is not as easy as they would lead you to believe.
Again, can I honestly recommend My Lead System Pro? Yes, but do the trial first to see it MLSP is the perfect for you and your goals.
Until the next time,