Affiliate Marketing | And How To Get Started
Let's paint a picture of what millions of American's face everyday.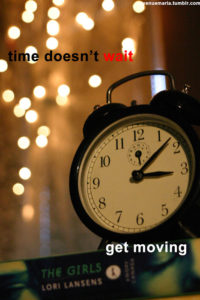 They wake up at an ungodly hour.  Half asleep, they take a shower, look for the clothes they will be wearing, still shaking the sleep from their head, they have a quick cup of coffee to wake up.  They now manage to open the door or garage and begin the next phase.  And if that's not bad enough, they start the car, drive to the office through total gridlock, streets jammed with other half-asleep commuters.  At the office they slog through emails after emails.  Time for lunch!  Same routine every day.  Back from lunch and the boss wants that report by the end of the day!  OUCH!!
It's a beautiful day but you have work to be completed.  AH…the sweet release at five o'clock.  Maybe? Did you get the boss request done?  Well your not through just yet.  Remember the gridlock this morning?  Well welcome to this afternoons gridlock.
Sound terrible?
What if, instead of dealing with the monotony and stupor of the rat race to earn a few bucks, you could make money at any time, from anywhere — even while at the beach?
That's the concept behind affiliate marketing.
Affiliate marketing is a popular tactic to drive sales and generate significant online revenue. Extremely beneficial to both the company and affiliate marketers, the new push towards less traditional marketing tactics has paid off. In fact:
81% of brands and 84% of publishers leverage the power of affiliate marketing, a statistic that will continue to increase as affiliate marketing spending increases every year in the United States.
There is a 10.1% increase in affiliate marketing spending in the United States each year, meaning that by 2020, that number will reach $6.8 billion.
In 2018, content marketing costs were gauged to be 62% of traditional marketing schemes while simultaneously generating three times the leads of traditional methods. In fact, 16% of all orders made online can be attributed to the impact of affiliate marketing.
In March of 2017, Amazon's affiliate structure changed, offering rates of 1-10% of product revenue for creators, providing the opportunity for affiliates to dramatically increase their passive income based on the product they're offering.
What Is Affiliate Marketing?
Affiliate marketing is the process by which an affiliate earns a commission for marketing another person's or company's products. The affiliate simply searches for a product they enjoy, then promotes that product and earns a piece of the profit from each sale they make. The sales are tracked via affiliate links from one website to another.
EARN MONEY PARTNERING WITH A WORLD-CLASS AFFILIATE COMPANY
Referral commissions
Pre-made blog for your website
A weekly webinar with up to date marketing strategies
Support team
World class training
And a free look to see if you like what you see
How Does Affiliate Marketing Work?
Essentially affiliate marketing involves a merchant paying a commission to other online entities, known as affiliates, for referring new business to the merchant's website. Affiliate marketing is performance-based, which means affiliates only get paid when their promotional efforts actually result in a transaction.
There are three parts to this model:
Seller and/or product creators
The affiliate company or affiliate marketing company or advertiser
The consumer
Let's delve into the relationship these three parties share to ensure affiliate marketing is a success.
1. Seller and/or product developer
The developer/seller, is a vendor, merchant, product creator, or retailer with a product to market. The product can be a physical object, like household goods, or a service, like cleaning tutorials. Also known as the brand, the seller does not need to be actively involved in the marketing, but they could be the advertiser and profit from the revenue sharing associated with affiliate marketing.
2. The affiliate company or affiliate marketing company or publisher
Also known as a publisher, the affiliate can be either an individual or a company that markets the seller's product in an appealing way to potential consumers. In other words, the affiliate promotes the product to persuade consumers that it is valuable or beneficial to them and convince them to purchase the product. If the consumer does end up buying the product, the affiliate receives a portion of the revenue made or commission.
Affiliates often have a very specific audience to whom they market, generally adhering to that audience's interests. This creates a defined niche or personal brand that helps the affiliate attract consumers who will be most likely to act on the promotion.
The affiliate marketing company is a company that trains and supports the affiliate marketer.  Many will have a product to offer as well as specialize training on affiliate marketing.  The associated or member refers people to the affiliate marketing company and receives a commission.  Most affiliate marketing companies also provide residual commissions making this a very lucrative business.
3. The consumer
Whether the consumer knows it or not, their purchases are the drivers of affiliate marketing. Affiliates share these products with them on social media, blogs, and websites.
When consumers buy the product, the seller and the affiliate share the profits or better known as a commission.
Why Be an Affiliate Marketer?
What are many reasons to become an affiliate marketer?
1. Earn Passive Income
While any "regular" job requires you to be at work to make money, affiliate marketing offers you the ability to make money while you relax at the beach. By investing an initial amount of time into a campaign, you will see continuous returns on that time as consumers purchase the product over the following days and weeks. You receive money for your work long after you've finished it. Even when you're not in front of your computer, your marketing skills will be earning you a steady flow of income.
2. You Don't Provide Customer Support
Individual sellers and companies offering products or services have to deal with their consumers and ensure they are satisfied with what they have purchased. Thanks to the affiliate marketing structure, you'll never have to be concerned with customer support or customer satisfaction. The entire job of the affiliate marketer is to link the seller with the consumer. The seller deals with any consumer complaints after you receive your commission from the sale.
3. The Ability To Work From Home
If you're someone who hates going to the office, affiliate marketing is the perfect solution. You'll be able to launch campaigns and receive revenue from the products that sellers create while working from the comfort of your own home. This is a job you can do without ever getting out of your pajamas.
4. Low Cost
Most businesses such as franchises requires a large startup fees and monthly royalties.  As a network marketer, you must pay an upfront cost to become a member, then there are monthly fees to keep your membership.  As an affiliate marketer, these is no fees associated with offering a product from a company.   The company has an affiliate program in which you simply sign up to be an affiliate.
Affiliate marketing companies, will charge an upfront fee to join as a member.  As a member you can promote the company as well as the companies products.  Affiliate marketing can be done at a very low cost, meaning you can get started quickly and without much hassle. There are no affiliate fees to worry about when you promote a companies product line and no need to create a product.
5. Ultimate Independence
Since you're essentially a freelancer, you get ultimate independence in setting your own goals, redirecting your path when you feel so inclined, choosing the products that interest you, and even determining your own hours. This convenience means you can diversify your portfolio if you like or focus solely on simple and straightforward campaigns. You'll also be free from company restrictions and regulations as well as ill-performing network marketing teams.
6. Performance-Based rewards.
With corporate jobs, you could work your 40 hours a wee or 80-hours week and still earn the same salary. Affiliate marketing is purely based on your performance. You'll get from it what you put into it. Honing your skills will translate to direct improvements in your revenue. You'll finally get paid for the outstanding work you do!
Tips to Help You Become A Successful Affiliate Marketer
1. Develop a rapport.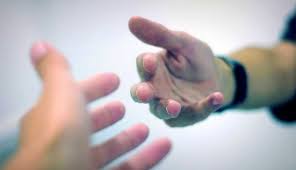 When beginning your affiliate marketing career, you'll want to cultivate an audience that has very specific interests. This allows you to tailor your affiliate campaigns to that niche, increasing the likelihood that you'll convert a potential customer to a buying customer. By establishing yourself as an expert in one area instead of promoting a large array of products, you'll be able to market to the people most likely to buy the product.  This widely known at "targeting."
2. Make it personal.
There is no shortage of products you'll be able to promote. You'll have the ability to pick and choose products that you personally believe in, so make sure that your campaigns center around truly valuable products that consumers want and enjoy.
3. Start reviewing products and services.
Focus on reviewing products and services that fall within your niche. Then, leveraging the rapport you have created with your targeted audience and your position as an expert, tell your readers why they would benefit from purchasing the product or service you are promoting. Almost anything sold online can be reviewed if there is an affiliate program – you can review physical products, digital software, or even services booked online.  It is especially effective to compare this product to others in the same category. Most importantly, make sure you are generating detailed, articulate content to improve conversions.
4. Use several sources.
Instead of focusing on just an email campaign, also spend time making money with a blog, reaching out to your audience on social media, and even looking into cross-channel promotions. Test a variety of marketing strategies to see which one your audience responds to the most. Make frequent use of this technique.
5. Choose campaigns with care.
No matter how good your marketing skills are, you'll make less money on a bad product than you will on a valuable one. Take the time to study the demand for a product before promoting it. Make sure to research the seller with care before teaming up. Your time is worth a lot, and you want to be sure you're spending it on a product that is profitable and a seller you can believe in.
6. Stay current with trends.
There is serious competition in affiliate marketing. You'll want to make sure you stay on top of any new trends to ensure you remain competitive. Additionally, you'll likely be able to benefit from at least a few of the new marketing techniques that are constantly being created. Be sure you're keeping up to date on all these new strategies to guarantee that your conversion rates, and therefore revenue, will be as high as possible.
This Marketing Company can and will address Tips 1-6 with their support and training.
What Affiliate Marketing Strategies Should You Employ?
1. Only recommend products you are familiar with.
Building trust with your audience is paramount in affiliate marketing, and the quickest way to lose trust is to recommend products either you haven't used before or that aren't a good fit for your targeted audience. Also never tell anyone to directly buy a product, you are simply recommending the product. The more helpful you are and the more you make quality recommendations, the more likely your visitors will come back for your expertise.
2. Promote products from many different merchants.
Don't put all your eggs in one basket. What happens if you or the company drops the BASKET?  If you only promote one merchant's products, you are stuck with their commissions, their landing pages, and ultimately, their conversion rates. It is important to work with many different merchants in your niche and promote a wide range of products. This affiliate marketing strategy will diversify the amount of commissions you make and create a steady stream of revenue.
3. Constantly test and optimize your conversion rates.
Let's say you have a promotions page where you're promoting a product via affiliate links. If you currently get 5,000 visits/month at a 2% conversion rate, you have 100 referrals. To get to 200
referrals, you can either focus on getting 5,000 more visitors, or simply increasing the conversion rate to 4%.  Which sounds easier? Instead of spending months building domain authority with blogging and guest posts to get more organic traffic, you just have to increase the conversion rate by 2%.  This can include landing page optimization, testing your call-to-action, and having a conversion rate optimization strategy in place. By testing and optimizing your site, you'll get far better results with much less effort.
4. Focus on your affiliate traffic sources.
It's important to know where your traffic is coming from and the demographics of your audience. This will allow you to customize your messaging so that you can provide the best affiliate product recommendations.  Traffic sources may include organic, paid, social media, referral, display, email, or direct traffic. You can view traffic source data in Google Analytics to view things such as time on page, bounce rate, geo location, age, gender, time of day, devices (mobile vs. desktop), and more so that you can focus your effort on the highest converting traffic. This analytics data is crucial to making informed decisions, increasing your conversion rates, and making more affiliate sales.
This Marketing Company can and will address answers to 1-4 with their support and training.
Do You Need Qualifications To Be An Affiliate Marketer?
Truth is anyone can join and there no qualifications needed.
However, knowing how to write quality articles is a big plus because it means you don't have to pay for content in the beginning.
Not good at writing articles?  Practice.  Time will turn you into a good writer.
Knowing how to string a great review together or doing video can give you a massive leg up.
If you already have knowledge about marketing then this could also be an advantage on your part.
Recap Of How Affiliate Marketing Works
Here's a quick recap of how affiliate marketing works:
First, you need to sign up for an affiliate program. After signing up you will get an affiliate link or a special URL that contains the Username or ID of the affiliate. You can then use this link whenever you mention the advertiser in your website.
Whenever a visitor clicks on an affiliate link a cookie is dropped into their browser to track them. If they become a customer, ordering something from the company's website, then the company is notified that they received that customer from the respective affiliate and gives them credit for making the sale and a commission.
Commission payouts by the company are usually given on a monthly basis, but this varies depending on the affiliate program terms. It could be a weekly payout or a monthly payment for all the leads or sales that you have made.
Can You Start Earning Today?
The quick answer is NO!  If your just starting it will take time.  If your just starting there is a learning curve.  And if your just starting you need to avoid the common mistakes all beginning marketers make.
If your experienced, your already earning an income.  However, you may not be making the kind of money your were hoping to make.  If this is you look at a very powerful Marketing Program.
There is no limit to what you can earn with affiliate marketing. It's up to you to see how far you can scale this incredible business model.
The amount you earn will depend on a number of factors:
The program you are promoting
The conversion rate
How many visitors you are sending through those links
The buyer's motivation
But when you hit that sweet spot and all of those things align, it's a great feeling.
Summary
Affiliate marketing is an ideal solution for those looking to gain control of their own income by focusing on performance-based revenue options. Working in tandem with a seller, a motivated affiliate marketer will be able to achieve a passive income from the comfort of their home without worrying about producing their own product or service. Although the success does depend on the affiliate's marketing skills, it can prove to be an effective way to meet your income goals.
Now that you know how affiliate marketing works, why not take a free look at one of the top Affiliate Marketing Company. This could be the golden ring you have been searching for.   You will never know unless you try.