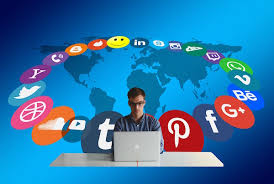 Affiliate Marketing Automation Done Correctly
Introduction
Marketing automation refers to a wide range of activities, strategies, and services which are all designed to accelerate the business processes leaving you more time for business expansion.
Now while this may seem dull and uneventful, stay with me till the end of this article so you can understand how powerful this automation technology can help you in your business.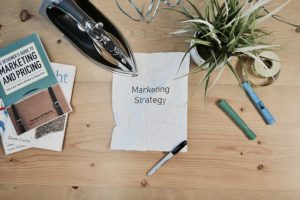 When companies use automation correctly they speak in a consistent and unified voice across the various forms of communications they are engaging with.
In fact, when marketing automation is operating as it should, the end user or customer doesn't even realize it.  Alternately, when automation is overly mechanical, customers will respond unfavorably.
In the current landscape of advertising saturation, consumers are more defensive about marketing efforts than ever before.
Advertising Saturation refers to a company's general strategy of flooding a marketplace with ad messages. While this technique can generate wide reach and frequent impressions, it may irritate and alienate customers when taken to the extreme.
The key is selecting the right types of media that allow for broad but targeted message reach.
Advertising adstock or advertising carry-over is the prolonged or lagged effect of advertising on consumer purchase behavior. Adstock is an important component of marketing-mix models.
While sending follow up emails to previous customers or scheduling social media posts are extremely beneficial tasks for any business to consider automating, it is important to strike the right balance.
Marketing automation done correctly helps your business to understand its customers and guide their future decisions.
Simply, there is too much to be gained from choosing not to devote your time and energy towards constantly improving your marketing automation.
Marketing Automation
I've mentioned Marketing Automation several time.  Let's define what Marketing Automation is and why you need it.
What Is Marketing Automation?
Marketing automation is a category of technology that allows companies to streamline, automate, and measure marketing tasks and workflows, so they can increase operational efficiency and grow revenue faster.
The key in that definition is "increase operational efficiency and grow revenue faster."
How To Grow Revenue Faster
Believe it or not, there are four ways to increase your revenue:
1.Increase the number of customers.  This is called traffic.
2. Increase the average transaction size.  The buying or selling something.
3. Increase the frequency of sell's per customer.  Customer purchases more than one product or you up-sell a product.
4. Raise your prices.
There are other ways to increase revenue for your business, however these 4 are the easiest to recognize and implement.
Many of home based business really don't want to raise prices in fear of loosing a prospect or customer, so we try to off set a price increase by increasing the number of customers by increasing the traffic to our blog or website.
Another way to increase revenue is to:
Create more clarity in your message and platform. Customers buy from who they know, like and trust but only when they're clear on what they get for their money.
Implement a daily lead-generation action plan.  The way to more sales happens when you have prospects in your pipeline. A business thrives or dies based off of its lead generation.  You should consider starting each business day with income-producing activities.
Form strategic partnerships that fuel audience growth and exposure.  Look at your industry. Study those who does what you do or a great cross-industry. Think about how you can work together.
Adjust where needed as you take action.  A good plan builds in some wiggle room. To build a successful business, you need to adjust and implement quickly. Have a time each week when you sit down, examine your plan and make necessary changes.
It is important to understand the areas where you can improve automation now, while also taking a forward looking approach to where the overall business world is heading in regards to these innovative new marketing strategies.
Marketing Automation Today
Marketing automation technology today is extremely sophisticated but nonetheless, improvements are coming on a daily basis.
In just a few years time, the world will be a very different place from the one we currently inhabit. Chances are, we will not be living, working or buying things in the ways we do today.
Remember that you don't have to do everything. You don't need to learn everything. The successful entrepreneur realizes when to dig in and when to play the role of the contractor.
Marketing automation is getting more done in less time, with less effort. Many have likened it to an autopilot system which takes the complication out of flying by allowing the plane to guide itself towards it's final destination.
I think a better analogy would be to a cruise control system in a modern car. When the cruise control is engaged, the driver has more freedom to focus on other things aside from driving.
Cruise control is not ideal for all driving situations. The same is true of marketing automation. Currently, the best way to get the most out of these exciting and innovative new technologies is for them to be guided by thinking and breathing humans like you or I.
This is where so many companies get automation wrong. They think that they can simply purchase a service, set it and forget it. While many companies would like this to be the way they position themselves, the reality is very different.
To get the most out of marketing automation tools, it is essential that people are devoting time to learning when and how to best utilize them.
A simplistic and cookie cutter approach may lead to initial results but this is a highly sophisticated area of business and as a result, it is far wiser to take a long-term view towards adopting and implementing these solutions in a way which will benefit your business for many years to come.
When it comes to employing automation technology to improve your marketing prowess, there are four main areas to focus on first:
Email Marketing
Social Media Marketing
Video Marketing
Internet Marketing
Email Marketing
Email marketing is a very logical starting point for automation. You could use software such as an Autoresponder to send your customers email content after they complete a desired action.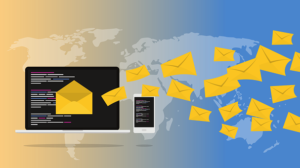 Autoresponders are messages set to go out automatically after a contact subscribes to your list. You can create several messages to go out in a cycle, one after the other.
Autoresponders help you automate campaigns and manage one-to-one communication with your recipients. They can be sent in a sequence or at intervals, starting from the day a contact signs up to your list, e.g. Day 0 (the day a contact subscribes), then day 3, 7, 14. So, autoresponders are useful if you want to send an automatic message to contacts who join your list. When you set up an autoresponder cycle, messages will go out on a specific day of a contact's subscription period, according to how you set up the cycle.
This is one area where global leader Amazon has been able to define its unique value proposition particularly well. Amazon has invested heavily in automation and it shows.
It is impossible to spend any amount of time browsing Amazon and making purchases without having other "suggested" purchases recommended to you
While not every email you send will get opened or influence behavior, following up with your customers is an extremely useful way of converting one time buyers into long-term satisfied customers.
Marketing automation for emailing your customers comes in many shapes and sizes. There are applications you can utilize today to generate engagement and boost sales.
Social Media Marketing
Nearly every company, anywhere in the world is using social media to advertise, engage with customers and share the brand identity.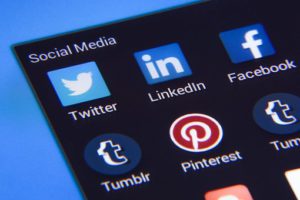 The thing is, today quality counts more than anything else.
If you are not consistently posting high-value content, you run the risk of being overtaken by your more nimble peers.
This is an area which can really separate the largest the companies with resources on hand from the smaller, startup endeavors.
Smaller ventures of all sizes can benefit from unifying their social media strategy by utilizing marketing automation software.
Everything from scheduling and publishing posts to capturing customer preferences can be automated across social media.
Instead of devoting your own precious time to trying to manage everything across various social media distribution channels, you could be working smarter.
Video Marketing
When customers are considering buying something and want to research their options, consumers use a variety of methods. Some of the top tactics include using a search engine, visiting a company or product's official website, looking at review websites, and watching videos. Video could easily be incorporated into every one of those places, giving your offer a better chance of convincing the consumer.
The Benefits of Video Marketing
In addition to the entertainment aspect, more and more marketers are focusing on video marketing strategies because of how beneficial they are. Think about it from your own perspective for a minute. Would you rather read a long page full of text or watch a quick video to learn about a new product? Would you rather spend time reading about the steps of a company's sales process or watch an animation to associate each step with a visual aid? If you're like 80 percent of the population, you'd rather watch the video.
Video is a Gold Mine for SEO
It can increase your search engine ranking, click-through rates, open rates and conversions. But you have to reach your target audience. YouTube is the second largest search engine (second to Google). What's better: YouTube is owned by Google. So that means a properly tagged video can work wonders for your SEO.
Content Samurai
I've been using a company called Content Samurai for creating videos.
Content Samurai is a web-based subscription service that allows you to quickly and professionally create viral videos, social share videos, sales page videos, and course videos with just a few clicks of the button.
It also handles a lot of the tech challenges of creating engaging videos because everything that you need is already available in the Content Samurai Platform.
Content Samurai is a pretty good and cool tool you can use easily without any prior video editing experience that is sure going to help you get rankings, views and much more traffic to your website or online business.
if you want the ultimate shortcut to start killing it with video, do yourself a favor and check out Content Samurai out now…
And best of all, it's totally FREE to get started!
You can get free access here:  Content Samurai
Internet Marketing
Internet marketing is the most inexpensive way to reach your target market, regardless of the size of your business.
But what is internet marketing?
Internet Marketing also called online marketing, internet marketing is the process of promoting a business or brand and its products or services over the internet using tools that help drive traffic, leads, and sales.
Internet marketing a pretty broad term that encompasses a range of marketing tactics and strategies – including content, email, search, paid media, and more.
These days, Internet marketing is often used interchangeably with "content marketing."
Internet use is increasing worldwide every day — in fact, over four billion people around the world use the internet, and this is continually growing.
Marketing is, and always has been, about reaching customers where they are. TV commercials, print advertisements, and billboards all attempt to do just that.
The internet offers unique benefits other marketing mediums can't offer — scope of reach, the option to personalize content, and the opportunity to build far-reaching relationships with customers.
Conclusion
We now have looked at and discuss various automation tools such as:  Email Marketing, Social Media Marketing, Video Marketing and Internet Marketing.
Autoresponders are a great tool for freeing up your time by sending emails to your list and introducing new customers to you and your products.
Social Media Marketing is using all the tools available such as:  Facebook, Twitter, Pinterest, Linkedin and a host of others.
Video Marketing is using the power of videos.  YouTube is has more than 2 billion monthly users and the number of channels with more than 1 million subscribers has nearly doubled in the last year. Additionally, the number of content creators on YouTube earning between $10,000 to $1 million from YouTube AdSense grew more than 40% compared to a year earlier.
For video marketing, I made a recommendation for an easy to use tool, Content Samurai.  Content Samurai is Noble Samurai's video package.  Content Samurai is the number 1 video package available.  Crank out insanely awesome videos for your business in minutes-with absolutely ZERO EDITING experience.  Create Stunning Videos Fast….The first intelligent video creator that does all the hard work for you. Over 7,602 People Love Content Samurai.
By automating the affiliate marketing process, you remove much of the complexity, tedium, and guesswork from running multiple campaigns with your affiliate program.
Ultimately, automation allows you to brand YOU your products or affiliate offers. Automation will free up your time and resources to focus on the things that really matter — executing efficient, measurable, and profitable campaigns that, over time, positively influence every aspect of your marketing strategy.
Here's to your Automation Marketing success,