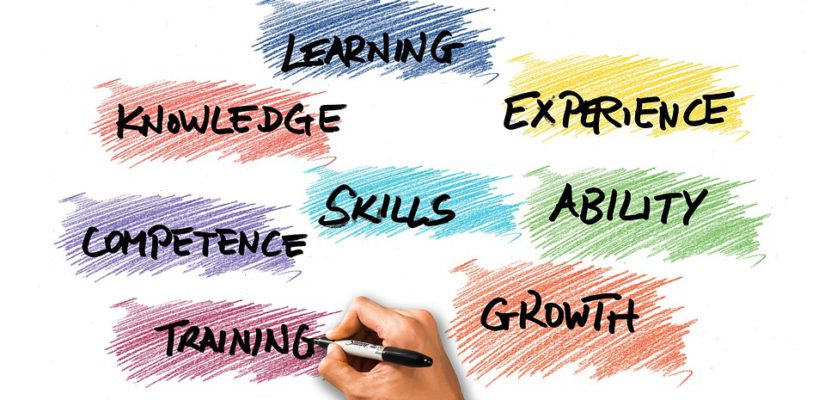 Affiliate Marketing – How To Start Part 1
Affiliate Marketing -How to Start Part 1 is just the beginning of your success in Affiliate Marketing.  This is a business that will take time and dedication.  Will you know everything from Part 1 or Part 2?  NO!  This is just the start of creating a business model that has made ordinary people like me into a successful online affiliate marketer.
Can you be successful?  Can't answer that – too many variables.  What I do know is – – if you don't start, you won't succeed.
Affiliate Marketing is the one true home based business you can start part-time and earn a full-time income.  Another advantage is the low start-up cost and the potential of earning hundreds or even hundreds of thousands of dollars.
Affiliate Marketing can be fun, exciting and profitable when done the right way.
In this article, "Affiliate Marketing – How To Start Part 1 I will be discussing "How To Start A Profitable Affiliate Marketing Business."
In Part 2, I will dive deeper in to Affiliate Marketing as a great home based business.
Affiliate Marketing has no boundaries on education.
As with traditional companies, your resume and education is what will get you a job.  In Affiliate Marketing many successful marketers have little or no college.  What they have is a desire to own their own business and enjoy financial freedom on their terms.
While I like and enjoy small brick and mortar business I'm a little bias on Affiliate Marketing.  Knowing this I am going to direct this article on Affiliate Marketing and the many advantages Affiliate Marketing offers.
One of the many advantages of Affiliate Marketing is the low cost to start, no overhead, no billing, collections or shipping.  Having said that, it is important that you choose the right Affiliate Company to represent.  It is also vitally important to get the proper training.  More on that in a minute.
Knowing what to research and review for the top Affiliate Companies can literally make or break your entire experience and enthusiasm for building, creating, and crafting a successful home based business or work at home opportunity.
In this article I will discuss several issue and suggestions.  How to start?  As with any business Start At The Beginning.  Of course you have to start at the beginning, everyone knows that, but starting your business the wrong way can be time consuming and costly.  You want to start at the beginning the "right way" to avoid frustration and mistakes.
Affiliate Marketing is not complicated.  You just need to start.
Here is what we are going to discuss:
How To Find The Right Affiliate Company.
How To Get Started With Affiliate Marketing.
Advantages Of Affiliate Marketing.
Be Careful In Selecting A Home Based Affiliate Marketing Business.
How To Succeed In Affiliate Marketing.
Choosing The Best Affiliate Company.
Time And Money.
Conclusion.
That's a lot of subjects.  However if you're really serious about Affiliate Marketing and making money working at home, you will want to read all the points.
Can you make money with Affiliate Marketing?  Of Course…but.  As with any home based business, it takes time, dedication, focus and ATTITUDE.  Attitude, "I will do whatever is necessary and correct to build my Affiliate Business."
For the sake of reading, I have broken this article into 2 parts.  At the end of each part is a discussion and exercise to help you determine if Affiliate Marketing is the right choice as well as "Can I Do This?" thoughts.
With that out of the way let's start your journey in Affiliate Marketing and finally making money with your very own Home Based Affiliate Business.
How To Find The Right Affiliate Company
Affiliate Marketing is one of the few remaining programs in the world today where the average person can start a home based business, with a small investment and build it into a wealth empire.  It's that someone with the right motivation, right attitude and right skills that can quickly generate income through Affiliate Marketing working part-time with a full-time income.
The question is, "But if Affiliate Marketing was easy, then everyone would be doing it."  Not exactly.
A Work at Home or a Home Based Business along with Affiliate Marketing as its core, is not for everyone.  And that's a good thing.
The person who can make this work is the person who wants more than a 9-5 job.  It's the person who is sick of the drive time, office politics, small pay raises, asking for permission to take a day off.  It's the person who is driven by financial freedom and a lifestyle different that his/her neighbors. It's not for the quitters, the person who will "Dip their Toe In and TRY" or the person who is looking for a quick buck.  It is the person who is right for being an entrepreneur.
So how do you find the right Affiliate Company?
Get a pencil and paper….go ahead, I'll wait.  Got it…
What are you interested in?  There is probability an Affiliate Company with that product or service
What is the commission structure?
What kind of support will you receive?
What is the history of the company?  Are they a here today and gone tomorrow company
Who is/are the Owner/s?  What is the background of the owner/s and the management staff? What experience do they have?
What is the product or service?  Is the product or service the company offers in demand?
Will I get Coaching or Mentors to help me build my business?  If you have little or no experience this could be the "make or break" decision.
If you Google search you will find hundreds of Affiliate Companies.  The worst thing you can do is to jump into a program without doing your "do diligent" and research the company, management, offerings, commission structure and program.
Remember your paper exercise above?  You need to answer all the questions to your satisfaction before ever committing to your Affiliate Company.  Remember this is your home based business, your income, your possible future.  Don't gamble or waste your time with something that could fail.  Remember, the company will be there when you're ready to make the decision to join.
Create a matrix to evaluate different affiliate companies this is most effective in your evaluation. Your matrix should be information around the questions above as well as other factors that will influence your decision, such as: upfront cost, contract term, monthly network fees, etc.
Quantifying each of the items in your matrix with a weighted value will make the selection process more efficient by making sure your decision is the right decision with the information you have.
Once you've selected an affiliate company it is now time to start.
How to Get Started with Affiliate Marketing
Getting started with most Affiliate Marketing Companies is relatively easy.  Follow this simple step-by-step guide:
Step 1) Find an Affiliate Marketing company that caters to your skills and interests.
Step 2) Join that Affiliate Marketing Company through their "Sign up as an Affiliate."
Step 3) Offer the companies products to other people and earn commissions.
Step 4) Repeat step 3.
Of course, the steps listed above aren't always as easy as they seem. Finding the right Affiliate Company can be difficult. As you do your Google search, you will find hundreds of companies with products you may want to represent.  However, out of those hundreds, maybe a hand full will offer an affiliate sign-up program.
As an example, I was interested in a certain product.  I did a Google search and found 35 companies, of those companies, only 3 offered an affiliate program sign-up and one company was not to my liking.
Sorting through all the companies can seem virtually impossible.  This is an important step.  Take the time in finding a trustworthy business affiliate program can be the hardest part.  Don't rush it…you don't want to make a mistake here.  At the same time, a mistake here is not damaging.  Just start over…you have gained some important knowledge.
If you really want to promote a product but can't find any information about their affiliate program, then you can simply ask them via email.
Some companies may not be actively promoting their affiliate program. If they have an affiliate program, then they can invite you to join.
Once you have joined an Affiliate Program, you will get a unique affiliate ID. You will need to use this affiliate ID in all affiliate links that you add in your website to promote the product.
Follow your paper exercise above and the Step 1-2-3-4 and you're on a path to building a great financial future.
How To Succeed In Affiliate Marketing
Now that we have covered the basics, let's find out how to succeed in Affiliate
1. Choose good products and companies to promote
As discussed earlier, choose a product you have used or excited to promote.  Remember, you don't have control over the future of products that you are recommending. That's why you need to make sure that you are recommending the best products from reputable companies.
2. Offer highly useful and valuable content
You can add affiliate links and banners anywhere on your WordPress site. However, simply adding links will not result in convincing your users to actually buy those products.
You need to convince your users by offering useful and valuable information about the product. Many affiliate marketers do that by writing in-depth product reviews, video reviews, product comparisons with pros and cons, and more.
3. Keep your audience in mind
Keep your website's audience and their interests in mind when choosing the product. For example, if you run a clothing blog, then you would want to promote fashion accessories, clothing, and similar products that your audience would want to buy.
You also need to make sure that you are not just recommending products because they are offering higher commissions. If a user buys a product based on your recommendation, and it doesn't turn out useful, then they will never trust your recommendations again.
Time and Money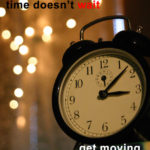 Most Affiliate Companies that offer an affiliate sign-up program are at no cost to the affiliate.  There are some exceptions, but most are free.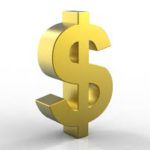 If there is a cost to sign-up, look harder at the company.  Take out your Matrix and see if spending your money to join is worth the cost.
Now Time:  What kind of time can you put in to build your business?  If this a part-time adventure, how many hours per week can you devote?  While time is not a prerequisite for your success, it is a factor in how long it will take to become profitable.
A close friend gained a few hours by getting up at 5:00 AM instead of 7:00 AM.  He had two extra hours before he went to work.  When he arrived home from work, he spent an additional two hours on his business after the kids went to bed.  After about six months he started seeing the results of his extra four hours.  Today, Mike is full-time and earning a good income.
Time is going to be your greatest assets or your worst enemy.  Be realistic.  Lay out a daily schedule.  Have a game plan and stick to it.
Add the following answers to your matrix:
What kind of time can you put in?  It will take time to build your business.
What is your Knowledge?  Choosing the right Affiliate Company with training or No training will determine your level of success.
Am I willing to give up some of my free time to build my business?  This will take time away from family and every day activities.  Are you Willing?
Conclusion
Affiliate marketing can be fun and profitable when run correctly.  It will take time to build your business so be patience.  Schedule your time wisely and stick to your daily plan.  If you have a family, schedule time with them.  You do not want to your family to be annoyed with you, you want them to support your efforts.
Look over your answers to Time, Knowledge, Desire and Commitment.  If you have any hesitation, this type of business model maybe a bad decision.
Mistakes are common, learn from your mistakes.  Most important stay committed.  A quitter will never succeed!
Know your WHY?  Why are you starting your business:  Additional income, quit your job, purchase a new home, kids college, travel, pay off all your bills or…..?
Knowing WHY is a great motivator.
This is the end of Part 1… Affiliate Marketing – How To Start.
In this article we learned how to select an affiliate business, we also wrote down what to look for when looking for an affiliate marketing company.  Finally, there are 4 steps in How to get started with affiliate marketing,
Can you make money with affiliate marketing?  The quick answer is YES.  However there are some qualifications to this answer.
Are you serious in starting an affiliate business?
Are you looking for a quick return on your investment?
Are you discipline enough to building a part-time business?
Are you focused?
Can you ignore distractions?
Why the questions?  If you can answer YES to all of the questions you have a great chance in building a strong affiliate marketing business.
Like anything else, it will take time, discipline, focus, and dedication.
Here is your exercise.  Be sure to do this before going on to Part 2.
If you have not written your requirements for selecting your interest and desires for a Home Based Business and an Affiliate Program do that now.  That was the pencil and paper exercise matrix above.
On a Zero to Ten where is your desire?  Zero not interested and Ten, this is something I want.  Remember Affiliate Marketing is not for everyone. If it's not right for you Say It..don't kid yourself into something of no interest or a hobby.
Google research ten (10) Affiliate Companies.  Draw a line on your paper pad and answer these questions:…interested…commission structure…product offer…founder/s and management…coaching and/or personal training…product demand…read testimonials…cost of the program.  Do this matrix for each company and soon you will find a pattern.
This is important.  Choosing the right program will give you a head start that many people simply don't do.  How do I know?  I have made the mistakes.  That was until I did the above.  Now I am involved in a program that I love with great products, high demand and personal coaching.  And making money with my Home Based Business.
CLICK HERE FOR PART 2… How To Start An Affiliate Marketing Program with Paid Membership.
To your success,
Bill Fletcher