Affiliate Marketing – Startup
Affiliate Marketing is an excellent way for anyone who is willing to work, focus and have a little patience, able to make a little money or a lot of money.  Plus the added benefit of low start-up money.  Many affiliate programs only require a few hundred or a few thousand dollars.
While many will say, "A few thousand dollars…that's a lot of money!"  Stop and think…to open a franchise requires a capital of many thousands of dollars, franchisor's approval and monthly royalty costs.  Open a brick and mortar store requires thousands of dollars and monthly overhead costs.  Depending on the type of brick and mortar store, may require license, insurance, utilities and employees.
With both there is no guarantee of ever making your money back or could take years to "breakeven." In fact, you could even loose everything.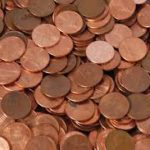 Compare an affiliate marketing program with only a few hundred dollars or a couple thousand dollars and it's not a bad investment.  With only a computer, some affiliates have made a good income without the additional cost of employees, overhead, royalty fees, working every day to keep the doors open.  Let's say after a couple of years your business fails to make money, you've only lost a small investment.
So when calculating an affiliate marketing program for your home business, the start-up cost and on-going cost is really easy to afford.
Here I will cover four important topics on Affiliate Marketing and why you should consider this form of business.
Make no mistake, Affiliate Marketing can be challenging, rewarding and a lot of fun but you need to be honest with yourself.  Are you willing to learn? Are you willing to work?  Are you easily discouraged?  Are you looking to make a quick buck in an easy "make money while you sleep business?"  If your answer is NO…then I suggest you stay away.
What is Affiliate Marketing?
Affiliate Marketing is: "An affiliate earns a commission for marketing another person's or company's products." It's like marketing a product on Amazon.
The practice of affiliate marketing is fairly straightforward. The affiliate simply searches for a product that they personally enjoy or has a good potential, then promotes that product to others so they can benefit from the product.  Meanwhile, the affiliate receives a piece of the profit (commission) from each sale resulting from their marketing.
If you have purchased anything online, you've most likely purchased that product through an affiliate without actually knowing it.  The best example is Amazon.
Your purchase could have been anything:  A variety of training courses (how to date the woman of their dreams), Electronics, Toys, Lawn & Gardening, Clothing, Tennis lessons, Online subscriptions, and Amazon products.
Affiliate programs are everywhere and growing!
The amount of commission you make vary depending on the affiliate program.  Some companies may pay a few percent all the way up to, fifty, ninety percent, and in some cases 100%.
However, affiliate programs aren't created equal, some are definitely better than others.  We will examine these programs in later articles, but first the basics.
Can You Make Money With Affiliate Marketing?
Many people start affiliate marketing looking to make a quick buck, but this simply doesn't work out. Affiliate marketing is not a get rich quick, push-button, make money while you sleep solution.
It is a genuine business model that requires work, dedication, focus and perseverance, just like any other business.
How much you make is directly related to the value you produce for your customer and affiliate partners and the amount of work you put into your business.
It's impossible to put an exact figure on how much you will make as there are too many variables involved.
Many people will take up affiliate marketing, try a few little things here and there, find out it's a lot of work, and finally give up when things get really tough.
Other people will be persistent, fail forward and effectively implement the training they've received. These are the types of people that will succeed in the online affiliate marketing business.
Since I have been in affiliate marketing for sometime, I can say that Affiliate Marketing is one of the most lucrative business models on the internet today. Many internet marketers have built seven-figure businesses through promoting other people's products alone.
Finally, the affiliate marketing industry is projected to grow to $6.8 billion over the next five years.
So "can you make money with affiliate marketing?"  
Advantages of Affiliate Marketing
Below are 6 advantages of Affiliate Marketing.  These 6 are just a tip of the advantages.  Once you start your business you will soon realize the is more to this business model than the 6 mentioned below.
1. Passive income.
The short definition of Passive Income is doing something once and being paid over and over again.
While any "regular" job requires you to be at work to make money, affiliate marketing offers you the ability to make money on your own schedule.
By investing an initial amount of time into a marketing campaign, you will see continuous returns on that time as consumers purchase the product over the following days and weeks. You receive money for your work long after you've finished it. Even when you're not in front of your computer, your marketing skills will be earning you a steady flow of income.
Example:  Someone writes a book, a recording singer records a song, an affiliate marketer sells a product.  That one time event can pay dividends over and over and over again.
2. Customer support.
As an affiliate you don't have to deal with customer support.  All the support such as returns, complaints, shipment and billing is done by the affiliate company.
Thanks to the affiliate marketing structure, you never have to be concerned with customer support or customer satisfaction. The entire job of the affiliate marketer is to link the seller with the consumer. The seller deals with any consumer complaints after you receive your commission from the sale.
3. Work from home.
If you're someone who hates going to the office, affiliate marketing is the perfect solution. You'll be able to launch campaigns and receive commissions from the products that sellers create while working from the comfort of your own home.  Your only overhead is a computer.  This is a job you can do without ever getting out of your pajamas.
4. Cost effective.
Most businesses require a large startup fee as well as a cash flow to finance the products being sold. However, affiliate marketing can be done with a low cost, a computer, desire, meaning you can get started quickly and without much hassle. There's no need to create a product. Starting this line of business is relatively straightforward.
5. Convenient and flexible.
Since you're essentially your own business manager, you get the luxury in setting your own goals, redirecting your path when you feel so inclined, choosing the products that interest you, and even determining your own hours. This convenience means you can diversify your portfolio if you like or focus solely on simple and straightforward marketing campaigns. You'll also be free from company restrictions and regulations as well as ill-performing teams.
6. Performance-Based rewards.
With other jobs, you could work an 80-hour week and still earn the same salary. Affiliate marketing is purely based on your performance: "You'll get from it what you put into it." Honing your skills and preparing engaging campaigns will translate to improvements in your income. You'll finally get paid for the outstanding work you do!
And guess what?…NO BOSS
Key Factors
1. Finding a mentor – When you first get started with affiliate marketing, you need guidance. You will have a million questions to ask and having a mentor really does make a significant difference in terms of starting you off in the best possible way and giving you the correct advice you need to start taking action and build your internet business.
2. Finding the correct products to promote – If you're promoting crap products, no one is going to buy them. No matter how good you are at marketing. Finding the correct merchant is one of the most important steps on your affiliate journey, you need to be promoting attractive products that people want to buy. That way, half the work is already done for you!
3. Joining a community – Many affiliate programs house an exclusive private community of like-minded people. A community where you can share ideas, collaborate and empower each other on your collective online journey. This alone is worth its weight in gold. Help is always just around the corner and you will be motivated by fellow members to persist, and continue.
4. Sense of Entitlement – This has been the death of many potentially successful marketers on the internet. Affiliate marketing is no get rich quick scheme — it's a business that requires dedication, effort and hard work. If you feel entitled to earn money because you placed a few ads or you followed a guide and are expecting instant or guaranteed returns, you will be killed! Failure is just a lesson learnt and a step closer to success!
5. Build A List – Building a list of subscribers (customers) has single-handedly been the most profitable element of any businesses.  It is much easier to sell to someone who is already a customer than to find a new customer.
The fundamentals of list building are gaining subscribers that are interested in the products you are promoting, then instead of spamming them with offers, (that everybody hates) you provide value and build a relationship with your prospects. You build what I like to call KLT factor. (Know, Like and Trust).
Once you've built a relationship and gained a prospect's trust, you can then recommend an offer over and over again.
It's the way marketing should be done!
6. Personal Development – Your mindset is single-handedly the most important factor to your success. Embarking on an internet business will test you in many ways and teach you valuable life lessons. Online entrepreneurship requires the learning of self-accountability, self-reliance, self-discipline, and self-determination.
Laying the proper foundation is essential. Consistent action and failing forward are also very important factors. Failure needs to be viewed as a stepping stone to success.  All of these mindset changes allow you to grow as a person and work towards becoming the best version of yourself.
Common Mistake
Understanding the common mistake can help in avoiding the biggest downfall for any new affiliate marketer.
It is all too common to be working on one thing when all of a sudden, something "shiny" comes through your inbox or is mentioned in a forum. Then off you go chasing some new idea to make money online.
Ignore the "butterflies" that are sure to fly by on a constant basis. They will just distract you from your project. One completed and profitable campaign is worth so much more than 50 almost half-finished campaigns or projects.
Another common mistake is giving up way too soon when it become difficult.  I see so many affiliate marketers "throw in the towel" when with just a little effort they could make a profitable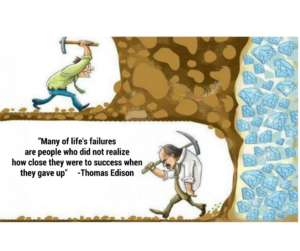 income.  "Never give-up…just keep learning."
Once you're aware of the common mistakes that can cause a lack of productivity, you will be better able to grow your business and income.
Executive Summary
Affiliate marketing is a business that requires self-motivation, time and focus. These are learned skills!!
Affiliate marketing is an ideal solution for those looking to gain control of their own income by focusing on performance-based revenue options.
Working in tandem with a seller, a motivated affiliate marketer will be able to achieve a passive income from the comfort of their home without worrying about producing their own product or service.
Although the success of this type of business does depend on the affiliate's marketing skills, it can prove to be an effective way to meet your income goals as either a primary career or a profitable second job.
Affiliate marketing is an elegantly straightforward business model. The ability to work from home, determine your own income, work on your time schedule and only a computer makes this business model the ideal machine to making money.
Anyone with a little skills with blogs, social media, marketing, willing to learn, willing to invest time and a mentor's support can and will make money.  This is a new frontier in marketing that's just waiting to be utilized.  Follow the tips included in this article, and you'll be able to engage your audience, convert passive readers into active customers, and enhance your paycheck one click at a time.
Read 5 Steps To Affiliate Marketing Success
Here's to your Affiliate Marketing Success,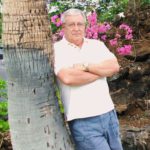 Bill Fletcher