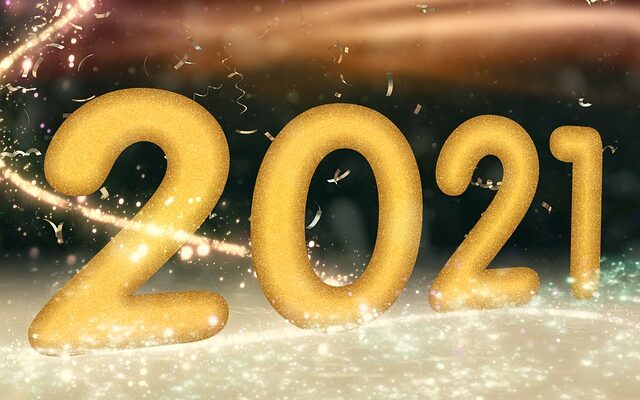 Best Affiliate Marketing Niches For 2022
In this article we'll take a look at what appears to be the best affiliate marketing niches for 2022.  To begin we need to break it down into two basic strategies.
If you new to affiliate marketing here is a definition on a Niche: 
A niche market is the subset of the market on which a specific product is focused. The market niche defines the product features aimed at satisfying specific market needs, as well as the price range, production quality and the demographics that it is intended to target.
You probably know what affiliate marketing is, however here is a quick definition:
Affiliate Marketing: is a type of performance-based marketing in which a business rewards one or more affiliates for each visitor or customer brought by the affiliate's own marketing efforts.
For more on Affiliate Marketing here are a couple articles:
Affiliate Marketing Part 1 How To Get Started
Affiliate Marketing Part 2 How To Get Started and Benefits
Important First Questions?
You need to answer several question when looking at affiliate marketing as a business:
Is it a business your interested in?
Do you have the time to put into your affiliate marketing business?
Can you make money in affiliate marketing?
How do I choose a niche?
Do I need professional training?
Am I the type of person who gets discouraged and quits?
Is this a part-time business leading into a full-time business or just a HOBBY and one in which I will only do what is necessary?
These are important questions.
The 3 questions that many fall into and eventually fail are:
Am I the type of person who gets discouraged and quits?
Is this a part-time business leading into a full-time business or just a HOBBY and one in which I will only do what is necessary?
Do I need professional training?
Affiliate marketing is a long-term program.  Instant cash…NO!
If your easily discouraged, affiliate marketing maybe the program that will test you to the point of quitting.  So many people who start affiliate marketing try to do it alone.  That maybe okay, however results have shown that doing is alone is like "dipping your toe in the water."
If your not ready to commit, if your not willing to be coached, then your chance of success is very low.
It's a lot of work, isn't it?
In fact, most new affiliates quit – even before they publish their first post.
But what if I told you that affiliate marketing doesn't need to be that difficult?  There are programs, coaches and training to help you succeed.
As with any programs there are Scams.  However one of the best programs available and one that is highly recommended by many experts is Wealthy Affiliate.
This article is not about Wealthy Affiliate, you can get more information by reading this article:  Wealthy Affiliate #1 Recommendation For Affiliate Training
Get ready to take notes because I'm about to give you tips, and suggestions.
As the title of this article says:  Two Basic Strategies.
Established Niches vs. New Niches
You have two basic strategy choices to affiliate marketing:
Choose an affiliate niche where you know there's money…Established Niches
Tackle an affiliate niche where you hope there's money…New Niches
Proven niches – with very few exceptions – are more lucrative than untested ones.
So you can invest a lot of time, money and effort in trying to find that one niche nobody has thought of yet.
Or you can dig down into a niche you know is profitable.
Basically, you can try reinventing the wheel, or you can just follow the ideas in this article, and do what works.
Best Affiliate Niche Ideas for 2021
These are some of the top niche trends.  Notice, they fall into the Establish Niche.
1. The Technology Niche
2. The Health / Weight loss / Fitness Niche
3. Digital Marketing Niche
4. Love/Relationship Niche
5. Finances and Investments Niche
6. The Pet Care Niche
7. The Entertainment (Movies/Music) Niche
8. The Fashion/Beauty Niche
9. The Travel/Accommodation Niche
10. Mental Health Niche
11. Self-Development Niche
These are broad niches.  Success comes with knowing the broad niche and then breaking them down to be more specific or "micro" niche.
Here are some ideas to consider:
Golf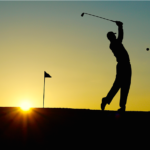 This probably doesn't come as a surprise to anyone who's been in affiliate marketing for more than a few months, but golf is one of these very lucrative markets  In fact, the global golf industry is worth an estimated $12.55 billion per year.
The average golfer spends approximately $275 per month or $3,300 per year on this hobby.
While it might seem like an elitist pastime, it's played by people from all walks of life.
And they all share one very common trait – they're happy to spend whatever they can afford to improve their game.
Yes, golf can be a competitive niche but makes it one of the best niches for affiliate marketing in 2021.
It's also fairly easy to gain traction by creating free tips & training.
Online Dating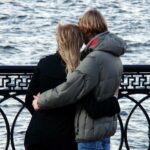 It's kind of funny looking at how far the online dating industry has come in the last two decades.
Online dating is one niche for affiliate marketing that will be there for a long time.
At one time, anyone who used online dating to find a partner was seen as being a little weird.
Times have changed, and online dating isn't just acceptable – it's seen as okay!
So how much is the dating industry actually worth?
The most recent estimate says $2 billion per year and a growth of 6% per year.
The same data also shows that at least 24% of people use online dating sites, or have used them in the past.
The reason why this industry has become so profitable is that, no matter what people might believe, humans are social animals.
We yearn to be part of a tribe, and then in time to start a tribe of our own.
Helping single men and women to achieve that primal life goal can one of the most lucrative affiliate niches.
Gaming
Gaming has always been part of many people life.
The gaming audience has expanded now to include not only consoles but mobile devices too.
And mobile is big in the affiliate business.
Roughly 200 million people in North America alone play video games, but that's a drop in the ocean compared to the estimated 2.5 billion gamers worldwide.
Gaming is a similar niche to golf in that the average gamer is happy to drop several hundred dollars on a new game or gaming chair.
And to repeat that process every year.
There's almost a luxury segment with infinite demand in this market.
The gaming niche – generally speaking – is one of the more competitive affiliate marketing niches.
Financial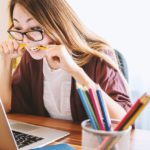 One of the highest searches is financial.  We've included it because most new affiliate marketers steer clear of it because they assume it's a saturated niche.
It is competitive, but it's also far easier than trying to make money from other less competitive markets.
You can see several examples of affiliates making serious money in this niche in our article on "Affiliate Marketing Is It Worth The Effort"
Long story short, people are taking on as much debt as they ever have, so there's a huge market for the products and services.
So if you can make it work, it's one of the best niches for affiliate marketing, but you should be a veteran if you are considering this category.
Cruises/Travel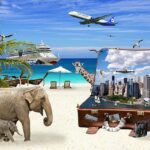 Here's a statistic to consider – somewhere in the region of 26 million people go on a cruise each year. Those same people will spend in the region of $3,600 per head on their vacation on the high seas.
Which all adds up to an industry worth around $125 billion per year.
People from all walks of life take cruises, and there are cruises that cater to everything from singles to rock music fans.
One tip is to find a sub-niche within this one and/or to focus on the thousands of informational keywords.
This can be a very lucrative niche with the right approach.
It's a big world, and the overabundance of cheap flights means you can visit even the most distant shores without winning the lottery.
People are traveling now more than they ever have before in human history.
However, this industry is really struggling with the fear of pandemics.  Wait until the pandemic goes away before taking on this program.
The good news for the travel industry, which is estimated to have $7 trillion pass through its hands each year.
That means it's one of the largest affiliate niches in existence, and there are plenty of lucrative programs out there to help you do that.
Travel covers a wide range of potential niches and sub-niches, from the usual hotels and flights to city tours, luggage, insurance, and even clothing.
Fitness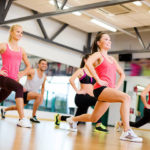 This is another of those evergreen niches that you can be 99% sure will be around 50+ years from now.
That's because the fitness industry has been active for about 4,000 years, give or take.
Most ancient empires insisted that young men undergo physical training, usually for combat, but you also have to factor in the first ancient Olympic Games from around 2,700 years ago.
Anyway, the point I'm making here is that getting and staying fit has always been part of living a healthy life.
It's also why the fitness industry as a whole is worth in the region of $3.7 trillion per year.
The really good news is that you can make a lot of money with an online fitness business.
Weight Loss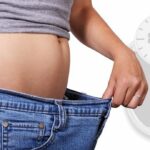 Weight loss is by far one of the most keywords people are searching for.
Helping people with their weight loss can be one of the best ways to make money online.
Especially considering that a frightening percentage of children and adults are now classified as morbidly obese.
In short, people know deep down that being overweight isn't healthy.
And that's also why so many people are looking for ways to shed those pounds with an easy to follow diet.
But bear in mind that most people in these niches are now skeptical of diets and drinks that promise magical weight loss figures.
Instead, they're looking for a program to lose weight and keep it off.
Consumers spend $60 billion each year in this category in an effort to lose weight.
Debt Settlement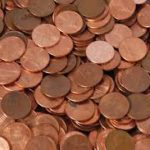 A large number of people are carrying a lot of debt they couldn't discharge or write down.
For example, there is $829 billion of credit card debt in the United States right now.
Most people hate the idea of being in debt, so they are constantly looking for solutions to that problem.
Find their problem, and offer a solution.  I can guarantee you'll find the opportunity to make money online in several sub-niche markets of the debt settlement.
In this case, it's via debt consolidation, credit score, and social finance offers.
Sports
Ah, sports fans – people who are willing to part with unhealthy amounts of money to enjoy their hobby.
Sometimes that's just as a spectator and not a participant.
There's nothing wrong with that either, especially not from an affiliate's perspective.
Sports is a broad topic.  But as an affiliate, offer stuff like clothing and training equipment for different sports niche markets.
And some very cool sports memorabilia, services, and hydration affiliate programs too.
All of which can lead to some healthy profits for your business as an affiliate marketer.
Photography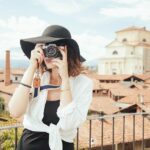 You might think you don't know enough about photography to run an affiliate site on the subject.
The thing is, the majority of photographers are amateurs or hobbyists.
So you don't need to be an award-winning photographer to have a voice in this niche.
And the second thing is that a number of bloggers have built an entire affiliate marketing business around their photography blogs.
Another perk of operating in this niche is that photographers don't give a second thought to dropping several hundred dollars on a new camera.
All you need are the right products and services to promote.
Jewelry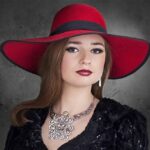 This niche is kind of a no-brainer.
People love buying jewelry, jewelry costs money, therefore there's money to be made.
In fact, consumers from all walks of life spend an average of $300 billion every year on watches, rings, bracelets, etc.
And that's the main point to emphasize here – jewelry isn't just something for "rich" people.
Now, most jewelry is purchased as a gift for somebody else, but roughly 30% of all jewelry sold internationally comes from online sales made by affiliates.
So even though there are jewelry shops in almost every city, people still choose to shop online.
This is good news for you, especially considering there are offers that pay an average commission of $900 per sale.
That's not a typo.
Find the perfect affiliate program in the jewelry niche and live comfortable on the commissions.
Automotive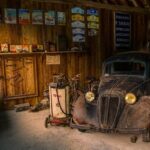 Some niches might not exactly get your heart racing, no pun intended.
But if you're a little bit of a petrol head, then this is the perfect niche for you – it combines something you care about with an ability to earn a full-time income from related programs.
The range of offers is huge.  Automotive parts, cleaners, add-ons for everything from cars to motorcycles and muscle cars to golf carts.
Baby Products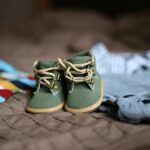 If you're not sure whether or not the baby niche is for you, then here's something to think about:
In the time it took you to read this, 20 children were born.
Don't believe us?
Check out the world population clock and you'll see this is very much a growth market.
The fact that most new parents will drop around $10,000 in caring for their new baby in the first couple year of the baby's life.
How many niches can you think of where people are morally obliged to spend money on something?
CBD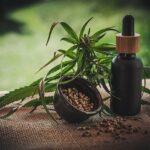 I don't think anyone really expected cannabis to be made legal as quickly or to the extent it has.
Now, CBD-based products are not quite the same thing because they lack the THC (Tetrahydrocannabinol) component that gets you high.
Instead, what the CBD industry is focused on are the health benefits available to humans and animals through ingesting cannabidiol products.
The CBD industry worth about $18 billion as of the time of writing, with steady growth predicted for at least the next decade.
Investing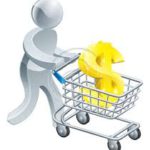 Relax, you don't need to be Warren Buffet to publish content in the investment niche.
In fact, the majority of investors are relatively new and looking for advice on how to get started.
That's because most people have nothing invested or saved for their retirement – they need a solution to their problem.
So you won't suffer from impostor syndrome…too much.
Some affiliate companies will pay up to $70 per lead….not bad for providing leads.
Pets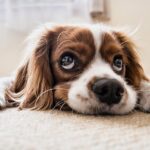 I'm a dog owner, so I know just how far other pet owners are willing to go to care for their furry friends.
In my case, that's totaled thousands of dollars just for his health.
And that kinda explains why the pet market in the United States is worth at least $70 billion per year.
You can 2x that for an approximate figure of what the international market is worth.
This can be a competitive affiliate niche, but there's still plenty of space for new affiliate publishers who are passionate about pets.
Nutrition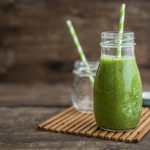 As part of the truly massive health and wellness industry, nutrition is estimated to be worth $700 billion.
There is a definite trend towards people being far more aware of the food they eat.
People are now willing to spend more if that means they get to eat healthier and more nutritious meals.
This applies to both eating out and at home, leaving this market wide open to the numerous subscription box companies serving it.
And they're just the tip of the iceberg in terms of the offers and programs you can promote.
Personal Development
We all want to be the best possible version of ourselves.
Who doesn't want to be smarter, stronger, less distracted, more at peace, wealthier, have a better job, or just more free time?
Maybe not all at once, but I'm sure you can relate to at least one of the above as a personal goal…you've yet to achieve.
Basically, we know we can do better…and we want to.
And that's why the personal development niche is worth an estimated $13 billion per year.
People are more than happy to splash some cash on a personal development program that works.
All you need to do is hook them up with the best ones you can find.
Essential Oils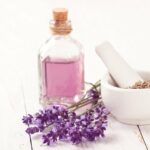 Here's a somewhat tangential health niche that you probably:
Didn't think there was any money in; or
Assumed was absolutely saturated
In fact, the essential oils niche is currently experiencing both a growth spurt and a surge in popularity.
A lot of this has to do with people looking for alternative ways to treat their health challenges.
That's why the market is predicted to double in value to at least $27 billion within the next few years.
Which makes it more valuable than the online dating niche by a factor of 3x.
And there are literally thousands of low competition keywords still up for grabs.
Fishing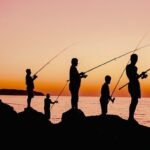 One of my earliest memories is of my father teaching me how to pitch my line into the river.
On a warm summer's day, we would relax and enjoy fishing.
For him, it was passing a tradition from father to son, but also a skill that can be used later in life.
I remember the saying, "…teach a man how to fish and he can feed himself for a lifetime."
And 49 million Americans practice that skill every single year, for the same variety of reasons.
Fishing itself takes many forms, from sports to recreational, but all told the "hobby" fishing industry is worth an estimated $212 per year.
Books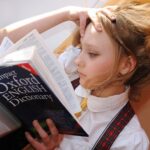 I remember talking to my sister about how conflicted she felt about owning a Kindle.
That it might somehow help bring about the end of paper-based books.
But I replied that I figured that a percentage of readers would always want to actually hold their favorite book in their hands.
Turns out I was right…minus predicting the explosive growth of the Kindle market.
The printed book industry is still worth $119 billion per year, and there's a thriving market for used book sales – both as buyer and seller.
And in another twist, there's also a new sub-niche – eTextbook rentals for college students.
Herbal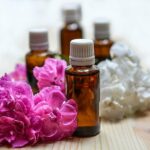 When you think about sage, lavender, or thyme you don't automatically think "Moolah!"
But there was a time when certain herbs were worth their weight in gold.
Actually, saffron still is worth its own weight in gold – $5,040 per pound, to be precise.
Now, while we can't promise earnings like that, we were somewhat amazed to see that the herbal medicine industry is worth over $70 billion per year.
So, regardless of what your feelings are on the subject of herbal medicines, we suggest that you park your opinion until you finish reading through your research on the niche.
Wrapping It Up
And that brings us to the end of our roundup of niche ideas.
Remember, some of the best affiliate programs are in:
Dating
Diets/weight loss
Financial
Personal development
Making money
Pets
How-to
A few honorable mentions are:
Investing
Solar
Yoga
Real Estate
Music
Coffee/Tea
Again, keep in mind these are broad topics.  Weight Loss is a huge market and competitive, however "Weight loss For Men 50 Year Old" is more targeted.
Successful affiliate marketing is just that.  Find a niche, use Jaaxy to further define the niche, and then promote.
I highly recommend Jaaxy as your keyword tool.
Click here to see Jaaxy for yourself
As stated above, going it alone can be a waste of time and effort.  Having coaches and professional training are the keys to successful affiliate marketing.  And there is no better program than Wealthy Affiliate.
It's FREE to look at, and Wealthy Affiliate won't even ask for a credit card.  Amazing.
Click here or on the Banner below to receive your FREE Membership.
Thanks for reading,