Can Articles Build Your Prospect List?
Let me rephrase the title:   The title says, " Can Articles Build Your Prospect List?  To rephrase, Can You Really Use Quality Articles On Your Blog To Build Your List?
Anyone can write an article and publish it on their blog.  But a good marketer will write a quality article for their blog.  A quality article with good, well placed keywords may take an extra hour or even two, but the rewards will be much greater.  Article Marketing is an excellent strategy for your business.
Prefect Your Skills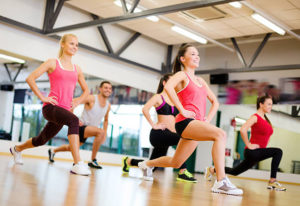 Think of an athlete…the one who spend hours perfecting their skills or the athlete who spends minutes.  The athlete who consternates and focuses their waking hours to become better or the athlete who thinks of this as a part-time adventure.
Who, in your mind is the better athlete?
Now how about the person who has a home based business and thinks of the business as a part-time endeavor or the the home based business owner who works at the business part-time and thinks of their business as a highly successful, world wide business.
Again, who in your mind is the better business owner?
Getting customers to your site should always be ranked high.  Once there, the customer should experience the importance of the quality, the excellence of the product, and the services you provide.  They should go hand in hand in providing your customers the satisfaction they get in exchange for the money they have paid for or will pay.
Customer service should as fantastic so that the customers are provided with the same personal satisfaction.
One of the ways you can combine Article Marketing and customer service is through opt-in marketing.
Opt-in Email Marketing
Also called permission marketing, which serves as more of an umbrella term, opt-in email marketing is one of the most powerful tools at your disposal. If you use it correctly, you can increase your revenue significantly through the power of communication.
Opt-in email marketing is the process of inviting website visitors to sign up for your email list, often using a lead magnet or other incentive to convince them. The key here is that the people who populate your email database actually want to hear from you.
When a prospects opts in to your email list, he or she gives you permission to send marketing emails.
With an opt-in list you get the opportunity to introduce your site and products. Opt-in marketing strategy is a marketing strategy that is virtually low cost and not time consuming.
Here, you get the consent of your website visitors to subscribe to your newsletters and other promotional materials such as catalogs, emails and free promotions.
Opt-in marketing uses your list of subscribers to send e-mail to. These e-mails will contain the materials you will send to your subscribers.
It is essential that you present your promotional items in a manner that will catch the interest and the eye of your subscribers to keep them wanting for more. The best way to do this is to provide fun, entertaining and informational articles.
Well written articles full of content and useful information will help in building your list as more subscribers will be enticed your list. When they have read the samples of your contents in your sites, they will be intrigued as to what will come next. Subscribing to your newsletter will offer them a glimpse of what you have to offer next.
Quality Content
I constantly hear SEOs and internet marketers evangelizing good content, suggesting that brands "create high quality content."  Content has definitely become a trend word, with many people, including Bill Gates, proclaiming "content is king."
Notice that I have been saying "articles."  If your in affiliate marketing and offering a product or service, it's not enough to write an article.  Anyone can write articles.  Your different, so being different you need to write "Quality Articles."
Before you start writing quality content, there are several steps you must understand.
1. Identify Your Audience and What They Want 
2. Do Your Research 
3. Use a Conversational Style and Standard Grammar/Spelling
Here are the highlights of the steps you must understand
1. Identify Your Audience and What They Want
If your goal is to create content that people will read and share, then you have to figure out who your audience is and what types of content they already read and share.
This is called your Target Audience or your Avatar.
In order to create quality content, you need to know who you are writing your articles for.  I'm certain you hear the term, "the shotgun approach and the rifle approach."
The shotgun approach is throwing content out there in the hope someone will read it.  The rifle approach is actually writing to a specific person.
As an affiliate marketer, you are writing your articles to a specific type of audience.  The one you have defined in your Avatar.
2. Do Your Research
You can create high quality by doing your research on the subject matter of your article.
Identify and develop your topic: Once you evaluate what your Avatar wants and need, narrow down the specific topic you wish to cover and bring out the finer points.
Review what's already been said: Delve into what industry experts say on this topic–which will provide you with the backbone of your research.
Identify gaps: Once you figure out what's already been said on the topic, identify what hasn't been said. Great content is useful and unique. If you want to contribute something unique, then you need to make sure what you're writing hasn't already been said.
3. Use a Conversational Style and Standard Grammar/Spelling
Most beginners to content writing tend to structure their content in traditional essay format, which consists of long blocks of text. This is very ineffective, since most people who read articles "Scan"  instead of read. Here are a few ways to make your content scannable:
Use short paragraphs (between 1-4 sentences is a good range to aim for)
Bullet point lists are much easier to read and scan than are traditional essay articles
Use bold or italics  to emphasize points
Use subheadings to guide your readers through the article. Readers should be able to skim subheadings to get an idea of what your main points are
Get to the point; don't include a lot of fluff and useless content
Keep your main points front and center (for example, make each main point a subheading or bolded)
Keep your content long enough to thoroughly cover the subject, but don't drag it out
Use images and visual examples to give your reader a "visual break"
As more people are heading towards the internet for their information needs, serving the right information to them via articles in your site will increase the flow of your website traffic. With more traffic, the percentage of your sales will grow. More sales turn into more income.
There have been the rise for the importance of well written, information enriched and keyword packed articles for the content of their site as well as for newsletters. These articles provide the information many are seeking in the internet. If your site has them, more people will be going to your site for information and research.
Well written articles would also boost your sites reputation. If they are filled with many information you will be regarded as well informed and an expert on the subjects that you tackle. Your articles must be well researched so that the people will trust you. When you have gained their trust, they will always come for you for their needs on that subject.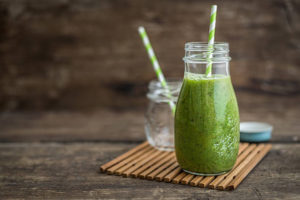 Here's a closer look:  You must write articles to identify subjects that are closely connected with your type of business.
If you have a site for weight loss and healthy drinks, your articles must be about the weight loss and healthy drinks.  Or if you are offering materials for home improvements provide articles with those themes.  If you want people to join your affiliate marketing business, you need to concentrate on producing quality article on your affiliate marketing business by showing your readers why they should join.
Most people will search for articles which offer tips, guidelines, suggestions, manuals and "How to do." If you provide these articles to your customers and you have their trust, they will always go to your site for help and advice as well as for your products.
With the loyalty of these customers, they may subscribe to your opt-in list to receive more of the information you have.
Know What You Want Your Customers To Do
As we reach the end of this article, you need to identify what you want your customer or reader of your article to do.  What is the Action you want?
Do you want your readers:
To opt-in to your mailing list?
Want your reader to purchase a products?
Or join your business opportunity?
By knowing what you want your reader to do, you can create quality articles to direct them to one of the three outcomes.
Finally
SEOs and Article Marketing go hand-in-hand.  Quality content is vital to your SEO/internet marketing strategy, so take the time to create a high quality article by:
Determining who your audience (Avatar) is and what they want to read
Research your work and identify gaps in available information you can fill in
Make your writing actionable and useful
Use a conversational style and standard grammar
Make your content easy to scan or read
Despite all the blogs claiming to have the recipe for the perfect article, writing quality articles on the web is a new medium and it's not an exact science.
If your new to Article Marketing, or writing articles, the best advice is to Practice..Practice..Practice.  The more you Practice…the better you will become.
So keep practicing,