Affiliate marketing success does not come by simply putting up a website and calling yourself an affiliate marketer!
Affiliate marketing success is devoting yourself to learning all there is to know about affiliate marketing and what it take to become successful.
Now having said that, there are programs, if you Google "Affiliate Programs" you will find that many will claim to be the best, Affiliate Programs for Bloggers, Affiliate Programs for Beginners, Top Affiliate Programs and the list goes on.
What is also interesting is the number of sites that will talk about Wealthy Affiliate…. the good the bad and the ugly and then try to turn you away and join their program.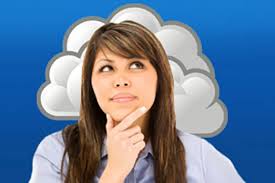 So how do you choose the best affiliate program if your new or looking at affiliate marketing as a way to earn money?
Take it from me "It's Not Easy."  So many to choose from…so many who offer a successful marketing program…so many who claim to be the best!
Then there those who will take your money with big promises.   Promises easy money, get rich quickly, earn while you sleep programs and many more.
Sad But True…they only want your money!
Affiliate marketing is a legitimate industry. Don't let anyone tell you the whole industry is a scam because of a few who will take your money on a promise to buy into their offer!
There are some affiliate marketing scams that I've seen people fall prey to. This often happens to newbies and leaves them with a bad taste in their mouths.  There is also the beginner or newbies that are asking for trouble.  The person who is not willing to work for success but would rather get rich with little or no work.
Many buy into the "get rich" program only to find that they receive an ebook or less than adequate training.  They fail and then blame the industry for their lack of success.
Again, affiliate marketing is a legitimate industry and you can make good money when you do it properly.
Affiliate Marketing Scam Examples
Like any other online industry, there are plenty of scams in the world of affiliate marketing. Scammers are always trying to find new ways to make money off innocent affiliates.
Here is 3 examples of some of the most common affiliate marketing scams I've seen:
1. Fake Affiliate Marketing Training
Most new affiliates would like some training to get started in the industry. There are hundreds of people trying to sell a course, an e-book, a webinar and various other kinds of information. Do your research before you pick your training program.
Many of these training programs are often nothing more than a rip-off. You don't actually learn anything useful and you're out whatever money you spent, as well.  At the most, you might get an e-book that is full of fluff and no real, actionable lessons.   Again, do your research and do your training with a well known name.
2. Get-Rich-Quick Offers
Get-Rich-Offers are all over the Internet. They promise that you will make thousands of dollars overnight, or that you can just
work a couple of hours a day and have $5,000 in your bank account at the end of the week.
Don't fall for it.  Again, the value of doing your research so you don't fall for the "Get-Rich-Quick Scams.