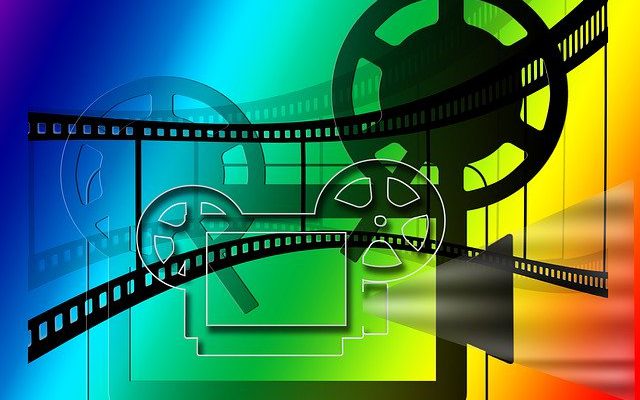 How To Create Professional Videos In 15 Min or Less
We all know that videos are todays candy for marketing!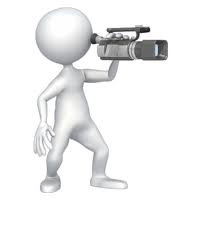 Let me put it in a different way….If your not producing videos, your not marketing to the people you want to attract…Period!
Humans are visual.
TV is one of todays best source of entertainment.
Like it or not we as humans watch television over 5 hours per day.
Television consumption is a major part of media consumption in Western culture. Similar to other high-consumption way of life, television watching is prompted by a quest for pleasure, escape, and "anesthesia." Extreme dependence on television is actually an addiction to the prepackaged forms through which pleasure, escape, and anesthesia can be conveniently attained.
In the US, there is an estimated 119.9 million TV households and growing
According to a Nielsen report, United States adults are watching over 5 five hours of television per day on average (35.5 hours/week, slightly more than 77 days per year).
YouTube
YouTube was created by three PayPal employees as a video-sharing website where users could upload, share and view content. The Internet domain name www.youtube.com was activated on Monday, February 14, 2005, at 9:13:12 p.m.
YouTube was founded by Chad Hurley, Steve Chen, and Jawed Karim, when they worked for PayPal.  YouTube's initial headquarters was above a pizzeria and Japanese restaurant in San Mateo, California.
The domain name "YouTube.com" was activated on February 14, 2005 with video upload options being integrated on April 23, 2005. The first YouTube video, titled Me at the zoo, was uploaded on April 23, 2005, and shows co-founder Jawed Karim at the San Diego Zoo.
Facts and Numbers
The very first YouTube video was uploaded on 23 April 2005.
The total number of people who use YouTube – 1,300,000,000.
300 hours of video are uploaded to YouTube every minute!
Almost 5 billion videos are watched on Youtube every single day.
YouTube gets over 30 million visitors per day
6 out of 10 people prefer online video platforms to live TV
The total number of hours of video watched on YouTube each month – 3.25 billion.
The average number of mobile YouTube video views per day is 1,000,000,000
The average mobile viewing session lasts more than 40 minutes.
Female users are 38% and male users are 62%.
More than half of YouTube views come from mobile devices.
YouTube on mobile alone reaches more 18-34 and 18-49 year-olds than any cable network in the U.S.
You can navigate YouTube in a total of 76 different languages (covering 95% of the Internet population).
Based upon the television and YouTube viewing hours, humans spend a lot of time on visual entertainment or daily information or with YouTube, researching products or "How To Do's."
Are You Using Video?
The question remains, Are You Using Video in your business marketing strategy?
If not…WHY?
Why Your Not Using Video
Your probably not using video because:
You don't know how
Video is too costly
You don't have the equipment
Video production is too difficult
You are afraid to be on video
These are all valid reasons, but NO MORE.
Another Look At YouTube
It's no secret that YouTube is the ultimate place to post video content.
YouTube has over 1.9 billion monthly active users and they watch a billion hours of video every day. To put that in perspective, that's over 114,000 years of video consumed EVERY DAY.
Top YouTube content creators can make hundreds — if not thousands — of dollars a day, but ironically, being successful and making money on YouTube has little to do with actually making a video.
If you want to know how to start making YouTube videos, you'll love this article.
With a few simple steps, you'll be creating content in no time!
Let's go!
Find Your Perfect Audience For YouTube
Before you start working on your first script or storyboard, you must answer this question:
"Who is your audience?"
Knowing your audience will guide nearly every decision you make about your video.
Knowing general information is helpful, but think about your specific audience.
What are their problems?
What will they learn from your video?
How does your video benefit them?
If you can't answer these basic questions you need to dig deeper.
How To Produce Your Perfect Video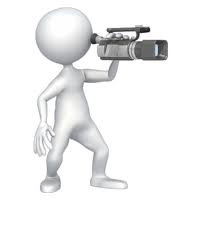 Now we have come to the reason why your reading this video article.
We all know that video content consumption is exploding.
This is unlikely to change at anytime soon.
In fact You Do Not Need To Appear On Camera Which Makes This Very Attractive as I will explain.
We also know that successful marketers need to take advantage of this explosion, and incorporate video into their marketing strategy, or risk being left behind.
But that in itself poses problems:
Many people are afraid to appear on camera
Many people don't have the equipment for producing videos
Many people feel it is too difficult to produce a video
Many people believe that the cost to produce a video is too high
Many people simply don't know how to produce a video
Sound familiar?
However:
What if you are able to create video content easily in about 15 – 20 mins?
And what if you didn't need any expensive equipment?
And what if you didn't need to be visible in your video?
And what if all the hard work was already done for you?
And you could produce a quality video, with a theme, background music and voice over production on your computer?
WELL YOU CAN!
This will lead to exposure, leads and sales, if done right.
But how can you create simple videos quickly if you have no tech experience?
Camtasia is great but expensive. AdobePremiere Pro and Vegas Studio are incredibly powerful but have a very high learning curve.
Other softwares are fly by night apps that don't get updated and offer limited to no support. Not to mention the bugs involved.
So what's left?
Well…
If you are looking for a video content creator that allows to to quickly and simply make videos on ANY topic, without having to appear on camera, then InVideo maybe the program for you.
With InVideo you can create stunning videos easily in 15 minutes.
No design skills are needed! InVideo is a powerful video maker with:
✓  Easy drag and drop 
editor
✓  5000+
 customizable templates
✓  8M+ 
iStock media library
✓  1M+ 
premium media worth $1500
✓  
Video creation in 
70+ languages 
and more
What Is InVideo?
In short, "InVideo is an online video software that helps you create quick, easy and professional-looking videos without the need for any technical expertise."
Who Is It For?
The newest addition of is meant to be used by all of those that are looking for an easy to use video creator tool for video marketing purposes.
That includes:
Small business owners.
Internet marketers.

Affiliate marketers.
Niche marketers.
Email marketers.
Social marketers.
Content marketers.
Video sales letter marketers.

YouTube channel owners.
Facebook page owners.
SEO experts trying to capture more traffic from Google and YouTube.
SEO agencies.
How Video Marketing Can Help You
For websites, blogs, online and small businesses, it's crucial to offer easy to digest content.
This is where video comes in.
As you have seen above, video marketing is a powerful tool.
If you combine images and words in a video you can tell your story in a creative and engaging way.
Your message will be communicated much better and faster than with written content.
By now your thinking:  "Video marketing is out of the grasp of my small Internet businesses."
Well… think again!
You don't need a big production or to spend money hiring a professional videographer.
If you own a smartphone, tablet or webcam or have a blog, you already have everything you need to create a great marketing video.
Just a one-minute video showing your passion for your business or company can do wonders for your business!
What about the big competitors?
Individuals are winning the race to get public's attention against big players with large budgets.
You just need to show who you are, why your business is unique and what drives you to be better.
Whatever video creation software you decide to use, you'll need to be able to come up with ideas for video creation.
Let's say you have a Network Marketing Business or MLM.  Create video's about your products…benefits, how to use, results….
What about Affiliate Marketing?  Create a video about your product…benefits, how to use, results….
You have a Small Business.  Create a video about your product…benefits, how to use, results….
You have a Home Based Business.  Create a video about your product…benefits, how to use, results….
You are a Contractor, Lawn Expert, Carpenter, Cooking Expert, Health and Wellness advisor, or whatever.  Create a video about your product…benefits, how to use, results.
You have a blog, as I do…use the content as ideas for you video.
As you see, there it's not difficult.
Add a few extras if you feel it is necessary and bingo, you have a video.
Change any images to suit, and perhaps bold, italicize or underline a few words.
You Have Skills
YOU have skill, value and something useful to share.
Video is a great way for you to be able to show off those skills, introduce your products, educate, entertain, develop "How To Videos" and promote your business.
My Opinion & Verdict
As the summery said, InVideo is a pretty darn good tool that you can easily use without any prior video editing experience that is sure to help you get rankings, views and much more traffic to your website or online business.
InVideo has a lot of advantages.
Simple to use.
Intuitive and task-oriented interface.
You don't need prior editing experience to work it with.
Drag and point-&-click quick actions to make it work.
It's an online tool. No download or software installation required.
You can use it on any computer (Windows, Mac OS).
With just a few clicks and a few minutes you can have your video ready to be uploaded to YouTube, Facebook or wherever.
You can create your own themes.
You can add your own logos and brand watermarks.
Awesome background images and different textures as well as personalizing the fonts and colors to make even more professional-looking videos and match your company's style and look.
Being an online tool makes it very handy and you can use it from anywhere to produce a quick video and have people viewing and getting to know you and your brand better in under 15 minutes.
My verdict is positive: I give it a 4.9 score out of 5.
With this video marketing tool, any small businesses or home based business becomes much more accessible and affordable.
I highly recommend InVideo for your video marketing campaigns.
The very best to you and your video marketing,