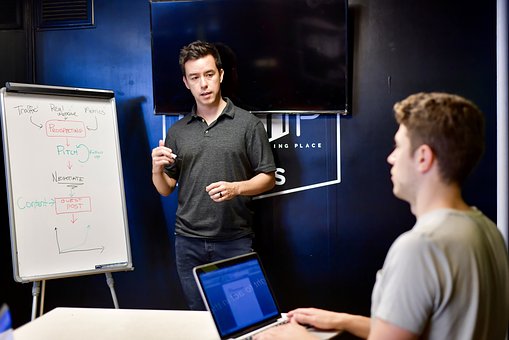 How To Find Affiliate Marketing Mentors to Follow and Why?
In the dictionary, the word mentor is defined as a wise and trusted teacher or counselor. Usually, these persons are experts in the field they are involved with.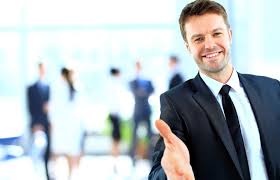 Profession or trade mentor: Is someone who is currently in the trade/profession you are entering or need more training. They know the trends, important changes and new practices that you should know to stay at the top of your career. A mentor like this would be someone you can discuss ideas regarding the field, and also be introduced to key and important people that you should know.
A mentor can give expert advice and guidance as well as supervision to help you in establishing your business or expanding it.  So when we say affiliate marketing mentors, they are experienced counselors that have made affiliate marketing their specialty.
Affiliate marketing mentors can be those persons that are already successful in affiliate marketing and are willing to share their experienced-based knowledge from the viewpoint of both helping and guiding the affiliates.
Affiliate marketing has been in the Internet industry for quite some, and it is among the most popular tools used by many online entrepreneurs today. It is a great option for those who want to establish an online business quickly, and with less expense than traditional marketing. However, there's still a large number of the population who knows little or even nothing about affiliate marketing.
Most of the people who have just discovered this business usually assume that they can easily make big bucks quickly, and with little effort.
Well, they're definitely mistaken.
A successful affiliate marketer has taken the time and effort to learn the craft.  Many have had a coach or mentor to help establish their business before they ever became successful.
There are many things that stop people from achieving their dreams. Not having a coach or a proven roadmap to success is right up there as one of the main reasons for not being able to establish them self as a top affiliate marketer.
You need to be going in the right direction. Not just any direction. That means having a proven system that works every time, regardless of who is using it.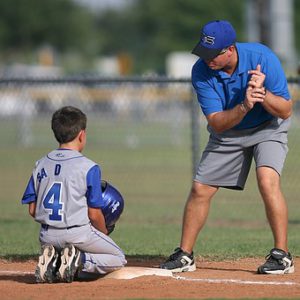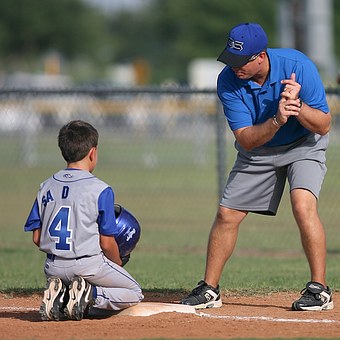 If you don't think you need a coach, look at any professional sports game. There you'll see the best athletes in the world listening to their coaches. That's how critical they are to the success of a person or an organization.
To be successful in affiliate marketing business is not an easy task and success won't happen overnight. It's just like an ongoing assignment where you need to find out, and try various marketing strategies, and tactics. This may even require you to sign-up with numerous affiliate programs just to determine which merchants performs well.
Why Affiliate Marketing is So Lucrative

Affiliate marketing is one of the best ways to make money online with a business you can work from home either part-time or full-time.
You can earn an income without the need to own a product, store inventory, handle fulfillment or provide customer service.
Here's a tip to your success:  I joined a group of online mentors who helped me with my affiliate business.  I received training from the very basics to advance marketing, and a mentor who is successful in affiliate marketing willing to share his experience.
Here Are 4 Reasons to Start an Affiliate Marketing Business
1. It's an Inexpensive Business for You to Start 
2. You Gain Professional Independence
You are your own boss!
You decide your own hours.
You can work from home, cafés, beaches.
3. It's Easy to Develop into Something Truly Awesome
4. You're Selling What You Want
Nobody's forcing you to work with people you don't like, or to push products you don't believe in.
All of these reasons may have you feeling like you're yearning to give affiliate marketing a try, and they very well should.
It's important to note:
No money comes for free, you'll still have to devote time, and effort to learn, and set up your business, before you can reap the real benefits of your work.
If working nine to five doesn't cut it for you, you want to be your own boss, and you dream of being in full control of your own future, affiliate marketing may be the thing for you.
If your like me who had a struggling affiliate business, get the help, and advice from successful marketers.
Affiliate Marketing Can Be Difficult

Affiliate marketing can be a difficult business to become successful on your own. If you're going about it the wrong way, and have no 'marketing plan' or "strategy" you can easily carry on for years wasting your time on all the wrong activities.
I thought I could do affiliate marketing on my own.  I made all the mistakes beginners make.  For well over a year, my business went no where.  I made a few dollars here and there but nothing exciting.
A friend suggested that I should find a mentor or coach to help me. For several month I took his advice, and searched for a company that could help me grow a struggling business.
The problem I found was that there are many "so called" business with training directed toward affiliate marketing.  Three of these are well known.
After joining one of the well known companies, and paying several hundreds of dollars, I soon found out that the training was just okay.  But to get the more advanced training I would have to spend several more dollars.  Then as soon as I spend my money for the advance training, I was told that professional marketers take a "bigger leap" and purchase the "top courses with personal mentors.
By now I was trapped.  I spent the additional dollars.
My mentor turned out to be a "third party" hired by the company to mentor and coach not only me but many other struggling affiliates.
Two years later, I was no further in my business.  Sure I did learn some new strategies, and marketing ideas but nothing spectacular.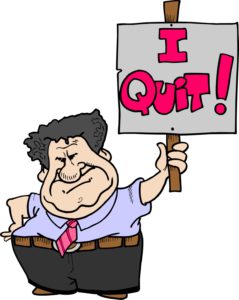 Now frustrated, and thinking of quitting, I went searching one more time.  This time I had more experience in what to look for.
Three months went by, and I kept seeing one company over and over again.  I read good post on the company, and I read scam post on the company.  I read article after article on how great the company was also article on why "their" company was better…"Bait-and-switch."
I did finally joined the company with a free starter membership and found it better that expected.
I was now part of an online community, and was learning from other affiliates who were more successful than me.
I'm now able to ask questions, share my screen, and watch, and learn from others who are much further ahead in their online businesses.
The company I joined, and highly recommend is Wealthy Affiliate.
I'm not going to go in to all the reasons to join Wealthy Affiliate, I invite you to check them out for yourself.  I think you will be impressed.
If you want to be involved or you've already joined an affiliate program, but you have misconceptions regarding affiliate marketing, then, you might need a mentor to help you figure out where to start and what to do in order to succeed.
What Is An Affiliate Mentor?
As mentioned earlier, the word mentor is defined as a wise and trusted teacher or counselor.
Usually, these persons are experts in the field they are into. They can give expert advice and guidance as well as supervision to another person. So when we say affiliate marketing mentors, they are experienced counselors that have made affiliate marketing their specialty.
Affiliate marketing mentors can be those persons that have already been successful in affiliate marketing, and are willing to share their experienced-based knowledge from the viewpoint of both the affiliates and the web merchants.
Of course, it is good for an affiliate marketing mentor to know, and apply some theories, and generalities regarding your business but there's nothing more helpful, and effective than telling the affiliate what works today, and what are the things that could probably work in the future, and if the trend changes.
You Can Be A Affiliate Mentor
As a mentor, you should be one of the sources of knowledge for your student, and the first one to teach them on how to generate more affiliate income.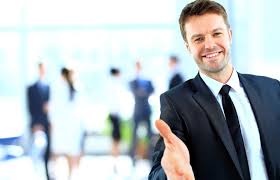 You too, need to be knowledgeable, and equipped with the keys to success for affiliate marketers as well as for merchants. And you should guide your student as they try to do the things that can help boost their profit because once they do well in that business, it can be counted as one of your great achievements. This also makes you a successful mentor.
There are some articles on affiliate marketing that says, in order to be triumphant in affiliate marketing business, you need to encompass, and develop these traits: persistence, patience, and thirst for knowledge. As a mentor, it is your job to help your students take in these traits within themselves.
Once they've developed the above mentioned traits, it'll be very easy for you to explain to them that attaining success in affiliate marketing requires commitment, focus, and of course, hefty time commitment. These traits will also teach them not to give up.
Moreover, before you train your students to be proficient in search engine optimization, link exchanges, email marketing, newsletter marketing, reciprocal exchanges, and advertising in forums, you should first become expert in these fields.
They will surely find it hard to learn these things alone, and without supervision from the one who knows best.
So make sure that you are knowledgeable on these things before you accept any invitation to be a mentor.
Yes, being a mentor is way harder than succeeding in affiliate marketing but this task is very rewarding especially if your students become successful.
The failure of your student is your failure too so you must do your very best to be able to bring your student on the road to success.
Again, it is never an easy task, and there's nothing you can do about your students success but to guide, advise, train, and support.  Their success is their responsibility.
It's like teaching a bird to fly.  You can do your best, but it is the bird responsibility to fly, and become independent, hat's what affiliate marketing mentors are for.
Finally
How to find an affiliate mentor?  Find someone who is in the affiliate business.  This can be an individual or a company specializing in affiliate marketing.
If your new to affiliate marketing, follow his/her or the company training without questioning their advice.  Once you have been successful with this phase of training, then you can change the idea or method to suite your style.
On the question of why you should use a mentor?  It's simple…
Avoid costly mistakes!!
Shorten the learning curve!!
Avoid the struggles and frustration of starting a business!!
Your personal success will be developed much faster!!
Again I recommend Wealthy Affiliate as your business partner and mentor.  Many have used the company, and many have become successful.
Click the BANNER below to receive more information on Wealthy Affiliate, and the FREE Starter Membership.
Here's to your success,