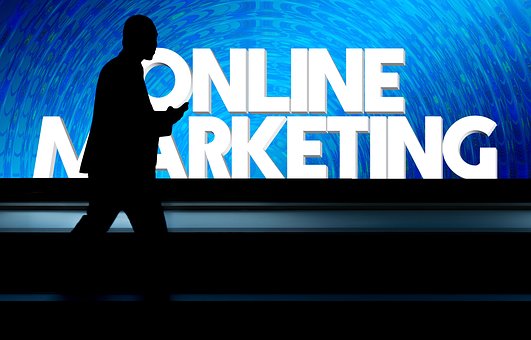 Part 2 | Effective Affiliate Marketing And The Amazon Effect
As discussed in Part 1, "4 Steps To Affiliate Marketing and The Amazon Effect", there are essentially two different options for entering into the world of affiliate marketing: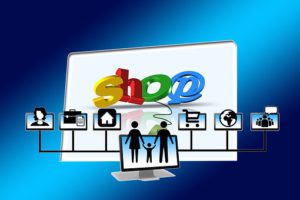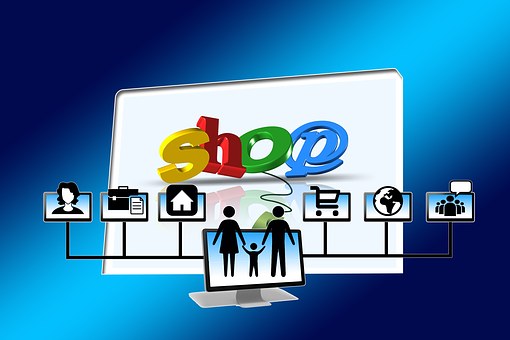 The first is to become a producer, and use the marketing expertise of others to help advertise your products, attract potential leads, and complete sales in exchange for paying them a piece of your profit in the form of a commission.
The second is to become a marketer, and apply digital marketing strategy to advertise products, and services to earn commissions based on the performance of your efforts, and specific affiliate links.
It is absolutely possible to earn substantial income by not limiting yourself to be either a producer or marketer. In fact, the highest possible earnings are possible if you combine both roles.
How To Be a Producer and Boost Profits With Affiliate Marketing
Again let's define the role of a Producer:
Becoming a producer is as easy as following a 4 Step roadmap:
Develop a Product or Service
Research Your Market
Optimize the Design and Implementation of Your Product
Locate and Secure Marketers to Increase Sales
Are there more than 4 Steps?  Of course there are, however these are the 4 major steps to a Producer.
Because this can be a complex discussion such as producing a physical product or service, I will devote this part of the article with a production of a digital product.  Digital products can be easily produced, easy to market, and require little or no costly production cost.
These are some ideas for producing popular digital products and services that you could easily create, and sell within the affiliate marketing framework:
Ebooks
Audio Content
Video Training Programs
Multimedia Products
Email Series
Content Membership
Plug-Ins, Apps, and Themes
Graphics, Images, and Design Services
Original Photographs, Music, and Sounds
Crafting Tutorials and Patterns
Once you understand how to create digital products effectively, you have one of the simplest ways to make passive income. The whole process of creating a digital product consists of three main steps:
Choose a niche
Brainstorming a product
Creating the product
It doesn't matter if it's a written, audio, or video product. Once the product is made and released, it just comes down to marketing.
Let's Answer The 4 Steps In Producing A Digital Product
Step 1: Develop a Product or Service
Every successful product or service begins with a problem, question or desire which is not being met by the customer.
People always say it's hard to come up with an idea. It's not. Ideas are easy.
If you want to make money with an affiliate marketing business, you can't be romantically attached to your idea.
Instead, just look at what products and services are already out there.  Consider how you can improve upon them, by delivering something that solves the problems with those products.
You can, of course, always, choose a topic that you're interested or involved with.
For example: A digital product to answer the question of:  "Affiliate Marketing For Bloggers" could be a great video training product.
If you Google "Affiliate Marketing For Bloggers" you will find some great information.  By doing a little research, you could easily create something totally original which has never been considered before.
Video training and "How To's" are a great combination.  Everyone is interested in knowing more about a subject and how to become better or learning more.
While it's common to think video is difficult to create, it really isn't!
Things like presentations and video courses have a high perceived value, and all that's required is a computer and a good microphone.
A camera isn't even necessary!
You can create a nice video presentation and use recording software to record yourself talking through the "How To" points.
One of the most advanced and easy to use is Content Samurai.
What Is Content Samurai?
Content Samurai is an online video creator software that helps you create fast, easy and professional-looking videos within minutes.
It takes all of the features of other video makers and combines them into one awesome online tool that every internet marketer or small business owner needs.  What I like is, you don't need to download or install anything on your computer.
With a fun, intuitive, simple and easy-to-use interface and a step-by-step approach you can take your existing blog posts or pre-written scripts into professional looking videos within minutes with just a few mouse clicks without absolutely ZERO editing experience.
My Opinion
Content Samurai is a great tool you can use easily without any prior video editing experience that is going to help you get rankings, views and much more traffic to your website or online business.
Developing your own product or service is not a simple task, however, in creating something new, entirely on your own, you are creating the opportunity to profit tremendously as long as you are able to position your new creation in front of the right people.
Step 2: Research Your Market
The first step to conducting market research involves deciding what products or services you are seeking to better understand.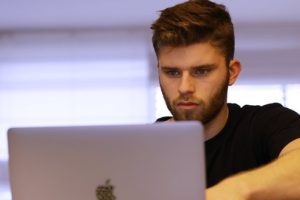 What is it that your target market is wanting to know and/or how to become better?
You then want to answer the question:  "How can I make a video, audio, ebook, or email series to address the issues that are facing my target audience?
In the example of "Affiliate Marketing For Bloggers" how can you make your product better?  What can you do to help the Affiliate Marketer?  How does your product solve issues with Affiliate Marketing and Blogging?
Once you answered the questions, proceed with a central question in mind: "How marketable is my digital product or service?"
The next step will typically involve designing a method to get more information about your market.
How will you collect the information you need
What will you use to collect data?
Is my target market really wanting my digital product?
Of course, understanding the people you wish to sell to, is only one angle to explore in research.
It would be advisable to explore the financial side of your product.  For instance how much time and money can you invest in the production and short, medium and long-term marketing needs of your product?
Unfortunately, many aspiring producers fail to take the time to complete the step and bring products to market which are not unique enough to attract attention or too specialized to be able to generate engagement.
An expert marketer will be able to sell any product. However, the better your product is, to begin with, the more successful it will be.
Step 3: Optimize the Design and Implementation of Your Product
So you've produced a digital product and evaluated it in a thorough and scientifically way, now what?
You could simply release your product and hope that it becomes a success or you could take one more shot at applying any insights you may have gained during your exploration into the marketability of your product.
Chances are, by this point you will have identified at least several points which could be improved whether they are related to the actual content you have produced or the means in which it is delivered.
It is very important to rigorously test and retest every aspect of your product and its implementation before you attempt to bring it to market.
Even if it feels completely polished, take just a bit more time to completely optimize and ensure it is as high quality as possible.
Bear in mind that many digital products can be produced in as little as 24 to 48 hours. Even if your video series is the labor of many months or years, a little extra time to ensure everything looks as nice as possible could go a long way to ensuring you receive a proper return on your investment.
Step 4: Locate and Secure Marketers to Increase Sales
At this point, there are many ways that you could go after potential affiliate marketers. One of the most straightforward, if you are just getting started is to look for an affiliate marketing network which can help you to get your product in front of the highest number of high-quality sales professionals.
When you work through a reputable network with a proven track record, there is more protection for both the publisher and marketer. On both sides of the equation, you get the security that comes from working within a system with clearly defined rules and expectations.
You can absolutely pursue marketers in other means away from networks, however, if you are just beginning it is easy to recommend trying to locate top marketers through an affiliate marketing network such as the ones listed below.
Affiliate networks will take part of your income from sales but they could also help you to move many more units of your product. It is up to every producer to decide if the terms of a specific network's program will work best for your needs and budget.
Here are some of the best affiliate networks for producers looking to sell more of their products:
Amazon Associates
Rakuten
ShareASale
LinkShare
Affiliateprograms.com
ClickBank
FlexOffers
Avantgarde
eBay
Commission Junction
Commissions of 50% or more are very typical for digital products.
You could also consider learning how to be a marketer yourself.  You can then sell your own products without necessarily having to leverage the talents of others.
Now that you have a product and your product is marketable to a defined audience, how do you become an affiliate marketer!
How to Become an Affiliate Marketer
Though there is a myriad of ways to become a successful affiliate marketer, the following is a clear game plan for anyone just getting started.
Define your niches and target market
Create a marketing strategy
Get the proper training
Promote your product or someone else's
The first step is deciding what niches and target markets you will be going after.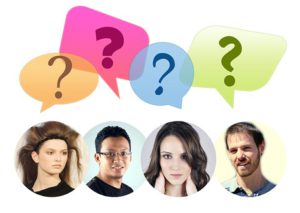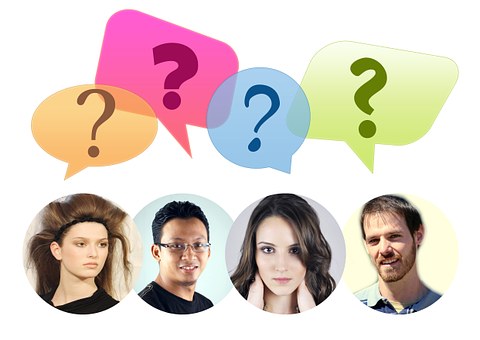 As mentioned in Part 1 the example of "Running Shoes" and how to determine if your too broad in your niche will help decide your market.
Once you decide your niche and marketing approach that will be best, you will then begin your content marketing efforts to attract interest and engagement with your potential buyers.
Your content marketing approaches could be based on a blog, your YouTube Channel, Facebook or any other social sites.
High-value content is one of the best long-term investments any affiliate marketer could make.
Whether you are outsourcing writing support or producing your own video content, it is important that you produce high-value content.  Just one extremely successful video could offer you income and lead generation for years to come.
Next, you will collect an email list.
"The money is on the list."
You will be able to follow up with the people who have been following and enjoying your content. Chances are if someone loved the blog you wrote or the video you produced and decided to sign up on your list, there is a good chance they will be interested in being converted from a lead into a satisfied and loyal buyer.
It's up to you to see that this happens. Follow up emails and a trickle of additional content could do just the trick. Next, to your content marketing, your email marketing is fundamental to building a truly passive revenue stream. Automation software will help to make this even easier
Next, you will want to seek advanced marketing and affiliate training to expand your marketing.
Believe it or not, going alone is not the best way to boost your revenue.
There is one company that has helped affiliate marketers for years.  With top training, support, affiliate community and webinars, this company is by far the affiliate marketer friend.
Who is this company?  Wealthy Affiliate and their FREE 7 Day Trial Membership.
Now Let's Finalize With A 3 Step Review
Step 1:  Define Your Niches and Target Markets
What kinds of things do you love and know a lot about?
These can be excellent options for the verticals or niches market that you might choose to go after with your content marketing efforts.
As an affiliate, there are many ways to get people to view your offer or click on your specific link. One of the absolute best is by producing high-value content which features calls to action and options for your readers to subscribe.
Whether you choose to produce videos, blog articles, live streams or a combination of all three, you will want to go after a specific market so that your content is targeted to that niche and their interests. The better you are able to narrow your focus, the clearer your overall strategy will be.
You could also define your market based on the products you hope to sell.  Information products such as Digital Products on marketing or "How To's"sell well with people interested in work from home and business opportunities. If you market a product to this audience, you are likely to do well.
You could, of course, narrow things a bit further by going after a more specific segment of the broader work from home/biz opp niches. Perhaps you could focus on people interested in investments in alternative currencies like bitcoin.
The Business Opportunity market is huge.  If you have a product to address the Business Opportunity seekers you have a potential to earn a large income.
However you decide to go about it, it is important to focus on working after specific segments of your target market.
It is important to specialize but also to expand so that you can attract new readers. This is why it is so essential to start your affiliate marketing by deciding which demographics you want to work with.
Step 2:  Grow Your Email List
Being an affiliate marketer means pursuing lead generation and conversion rate.
One of the best ways to pursue these moving targets is by expanding your email list and getting serious about setting up autoresponder driven sales funnels.
Email follow-ups are extremely beneficial for converting interested and prospective leads into satisfied repeat buyers.
People who have already opt in to your content based on it is relevant to the things they were searching for on the Internet are very likely to be interested in offers you might have once they view you as an authority.
This can take time but it underscores why it is so important to always create high-value content for your readers.
Even if people do not purchase directly from your affiliate links at first, often staying in touch by emails will eventually convert them.
Step 3:  Get Help, Advice and Advance Affiliate Marketing Training
When you are at the very beginning of your affiliate marketing journey, you definitely need a solid training program to master the affiliate marketing field of knowledge.
Further reading → Affiliate Marketing Can Be Easy | Think Like A CEO
Affiliate marketing as a process demands a substantial background to become efficient.
So unless you can afford to take your time and learn it by trial and error, it's best to join a reputable affiliate marketing training course or courses that will guide you through the leading affiliate marketing techniques and secrets, before you will be ready to strike out on your own.
Most marketers need to gain these skills quickly because they are expected to bring certain results in a limited timeframe. Therefore, they research the best ways to learn affiliate marketing hoping to find some up-to-date free affiliate marketing courses, training, guides, ebooks and tutorials that will help in developing strong fundamentals.
This is why I decided to help out by recommending the ultimate affiliate marketing training courses for beginners, intermediate and advanced affiliate marketers.
Wealthy Affiliates has over the years become one of the most reputable and highest-rated resources to teach you the ropes of digital marketing and online business for someone who has no or very little experience in the online and blog world.
And there is a good reason for that.
Wealthy Affiliates has all the virtues to introduce you to the world of affiliate marketing and help you find your place in this business.
You can create a free account, get an overview of the dashboard and access some initial training without any payment. However, live events, research features, and the level 2 – level 5 series of courses, walking you through the process of creating and growing a business within the niche that you want, are limited to premium members.
Membership costs $19 a month, or $49 a month for the premium membership. But it's absolutely worth it when you take it seriously and want to invest in yourself.
Once you sign up on the platform, you will be directed to the dashboard where your affiliate marketing training starts. Here you take each course one by one in the scheduled order, and these training videos make up the complete Online Entrepreneur Certification, which you should pass in order to operate as an affiliate marketer.
Membership Provides:
Loads of video training
Weekly live webinars
User generated content on topics related to growing your affiliate site and the real-life experiences of other affiliate marketers
Website builder that includes domain name finder and registration, plus reliable hosting within the WA platform
Feedback system that allows you to get comments on your questions
Two keyword tools that allow you research keyword opportunities for your online marketing campaigns. One that is free has been released by Wealthy Affiliates internally and a second one, Jaaxy, is available to premium users.
These are just the key features, but the platform offers much more.
Check Wealthy Affiliate out and use all the features on your way to becoming an affiliate marketing pro.
However, the amount of training might be overwhelming for new Wealthy Affiliate users, therefore take one affiliate marketing training course at a time and ensure you learn it and put those tricks into practice before you move on to the next chapter.
Conclusion
You can become producer or affiliate marketer.
The 4 steps to becoming a producer are:
Develop a Product or Service
Research Your Market
Optimize the Design and Implementation of Your Product
Locate and Secure Marketers to Increase Sales
For many it is faster and more straightforward to simply become an  affiliate marketer:
Define your niches and target market
Grow your email list
Collaborate with your niches
Affiliate marketing is the perfect way to earn passive income.
The question is, how will you build your affiliate marketing empire?