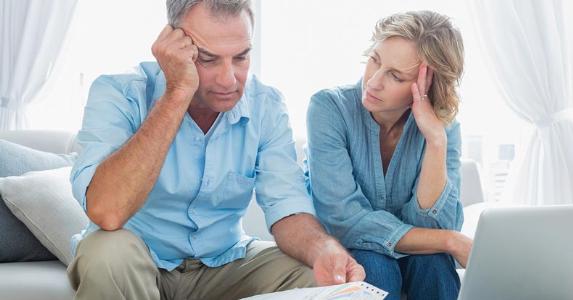 Wealthy Affiliate For Beginners?
The Question Today Is:  Is Wealthy Affiliate For Beginners?
Answer:  Let's find out.
Problem:  The problem with the question and answer is:  What defines a Beginner?
Wealthy Affiliate (WA):  Wealthy Affiliate is a platform dedicated to affiliate marketers and helping Internet entrepreneurs create successful businesses online through training, having access to the tools and services they need, as well as timely support from industry experts.
WA Benefits:  Free to Join $0.00.  Learn Affiliate Marketing.  Free Websites.  Free Hosting.  24 Hour Support.  Free Webinars.  Free Live Interactive Help.  Free Access to Industry Experts.
Affiliate Marketing Benefits:  Work From Home.  Control Your Own Hours.  Unlimited Income.  Work From Anywhere.
A Lot Of Programs
There are many…many programs to choose from.  Some good, Some not so good.
How do you know which is the best affiliate marketing program?  YOU DON'T!
All you can do is to research the programs, narrow down the list, read reviews, get advice, go with your "gut" feeling and begin…this is how you start your affiliate business.
So what if your "gut" feeling turns out to be a mistake?  Welcome to the learning process.
How much can you afford to invest? Look at your finances.  Can you afford to spend $1,ooo?  What about $2,000 dollars?  Will $3,000 and up fit in your budget?  And of course there's the ever present "Up-Sell."
Many of the programs have a price to join, maybe as little as $1.00.  Most programs will offer a 30 day money back guarantee.  But again this is just the "tip of the ice burg."
Your A Member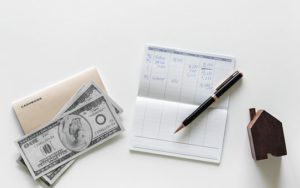 You spend your $395 to become a member and you begin your journey to financial freedom.  Within minutes you are faced with a decision.
Yes your a member but in order to make the "big bucks" you are faced with an up-grade to more training and better success rate.  So what do you do?  You Up-Grade with the $299 price tag.
Now your ready to become a top affiliate marketer…but wait.  Here comes another Up-Grade.  You have spent $694 already so what is the new Up-Grade?
Well for $1,999 you will gain access to the "Power videos."  You will have 24 hour support.  You will learn Content Marketing, Video Marketing, Social Media Marketing, Hundreds of other training modules.  You will be appointed a Master Marketer or Executive Marketer.  And all this for $1,999.
So what started off as a $395 affiliate marketing program is now cost you $2,693 or up depending on the who you went with.
How do I know?  I spent in excess of $6,000 dollars on two different programs…that was my learning process.
What did I learn?  I learned not to spend $6,000 dollars!  That's What!!
If this sound like a nightmare..it really is.  Once your "Hooked" it's easy to ask for more money.  More money to get better coaching, training, support and the ability to make more money.
The fallacy or problem with this mentality is: It doesn't take spending more money in order to make more money.
Let me repeat:  You don't have to spend more money in order to make more money.
In your research, this is something that is hidden.  That is unless you read countless reviews on that company.
Here's one other problem you may run into:
You read a review on a certain program in which the author will describe the program in either a positive or negative review.  However, in the conclusion, the author changes quickly to "Join My Program."  The author hooked you then tries to sell his or her program.  Plus "If you join I will throw-in my personal support or personal training at no cost!"  Can you say "Bait and Switch."
What you are reading is All To Real.  So, again the question is: "How Do You Know Which Program To Go With?"  And the answer again is: "You Don't Know."
Research…Research…Research and more Research is all I can say.
As the title of this article says, "Wealthy Affiliate For Beginners?" Which means I will try and convince you that Wealthy Affiliate is the program you have been searching for.
Let me explain: I'm not going to push or sell Wealthy Affiliate to you.  That is a decision you have to make.  All I can do is show you what you get for your hard earn dollars.  Why I chose Wealthy Affiliate and why you may like the program over ALL the others.
Why Are You Here?
Being that you are here your probably looking to make money from home or a part-time income to supplement your full-time job.
You maybe here because you tried some other program and it just didn't work for you..that was me!
Let's Take A Look At Wealthy Affiliate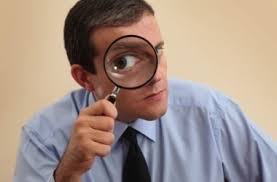 And again, I'm not here to sell you on Wealthy Affiliate, I'm here to give you the information in order that you make a decision to become a member.  If you decide to become a member…great.  If not that's okay also.  At leased you looked, maybe tried, made a decision and went somewhere else.
Here goes…
Wealthy Affiliate (WA) started in 2005 by Kyle and Carson.  Over the years WA has grown to be a premier program for anyone interested in affiliate marketing.
In regards to pricing, WA started with a price that was affordable for anyone who wanted to learn affiliate marketing and has not changed in 15 years.  Will it change in the future?  Who knows but knowing Kyle and Carson probably not.
Is WA ideal for the beginner affiliate?  Sure is.  Is WA designed for the intermediate affiliate?  Yep.  What about the advanced affiliate marketer?  You can pick-up some great advanced marketing strategies.
Wealthy Affiliate will teach you How To Learn Affiliate Marketing from the very basic to more advance marketing.  From building your website, getting visitors and monetizing your website.  You will learn Social media, videos, content marketing…more.  WA will give you everything you need in one place.
By joining Wealthy Affiliate you will learn how to create an income working from home, have your own websites, hosting your website, helping you choose your niche, support from the owners as well as hundreds of other community members.   And you control your income, you control the hours that are put forward towards your goal.
Wealthy Affiliate is continually adding new training, updating their platform, expanding and like I said, never an increase in price for 15 years.
Personal Opinion
This is the best make money online program anyone can do from the newbie to the expert.  Wealthy Affiliate training is by far the most complete step-by-step program available anywhere.
With the WA program you get videos, owners help and 100,000's of helpful community members on live chat, support 24/7, no more waiting for hours and days to get answers to your question.
Submit a help ticket, and your answer will be back in minutes or maybe an hour…no more waiting.
You can build a complete online affiliate marketing business and be set for life.
What is Most Liked about this Program?
1 – Getting Started Training (Easy to follow)
2 – Video training, Tutorial training, Classroom training, Weekly Webinars and How To Courses
3 – Over 100,000 HELPFUL community members
4 – Full, Interactive Classrooms
5 – Live & Interactive Help (even at 2 AM in the morning!)
6 – 2 Free, Beautifully Designed Websites
7 – State of the Art Secure and Fast Hosting  (Included)
8 – Access to Industry Experts
9 – A strict spam free environment.
10 – Completely FREE to Get Started! (with no catches no up-sell)
Not only do you get all this from Wealthy Affiliate but it offers a free online affiliate marketing business to get started and try out to see if it is for you.
This is the Starter Membership and if your budget will allow you, it's completely FREE.  Wealthy Affiliate won't even ask for a credit card.
The premium option lets you into much more training video's and more live chat help.
You will be asked if you want to go to the Premium Membership.  No, just stay where you are.  Yes, more training, more benefits.  But the best part… No high pressure sales or up-sells (only a premium offer).
Wealthy Affiliate Premium Membership
There is a new cost saving payment plan that has been added – 6 months –
Wealthy Affiliate Hosting
I suppose you are wondering about the extra cost of hosting, well don't worry a state of the art hosting platform is Included In The Free and Premium Program.
All included and as I said there is absolutely NO up-sells with the Premium Membership. ( $49.00 per month, $234.00 per 6 months or $359.00 per year )
Got your websites hosted on other platforms? No problem just move them to Wealthy Affiliate, no extra charge or cost then cancel the other hosting programs. That alone will more than pay for the Premium Membership and you now have all your business in one place easy to look after and at one low price.
Comparable hosting on other platforms could cost as high as $250.00.
The Best Internet Marketing Training Program

Wealthy Affiliate is an online affiliate learning community that is second to none, from how to make money online free for a beginner to the expert that is ready to grow their affiliate marketing business.
Wealthy Affiliate will help you figure out "what to do if you hate your job" 
Want To Make Money From Home For Free?
Start with 2 Free lifetime websites, Free website building and Hosting,  Beginner Training, Personal Blog, State of the art Keyword Research Tool and Affiliate Bootcamp Training Phase 1.
Maybe you have a niche that you are excited about and need a website to get started, WA is your answer.  Don't have a niche, Wealthy Affiliate will help you find hundreds of niches.
Something else you will find here is both Kyle and Carson are here to help with any questions and training you may need.
Once you are inside wealthy affiliate training system you do not need anything else to accomplish your goals, they are all here.
With the Premium Membership everything is included for a one time premium fee with absolutely no up-sells.
Support
Have you ever been on a support system where you send an email with a support ticket and then you wait for a return email days or weeks later?
I have. With Wealthy Affiliate there is no more of that.  Ask a question on live chat or in the community and get an answer 24/7. This part alone is Awesome.
Pricing Structure
Starter Membership – $0 – 2 free lifetime websites, (Learn Affiliate Marketing For Free)
Premium Membership – $49.00 per month / $359.00 per year Huge Savings. Absolutely No Up-Sells
$0 seems like a dream come true – is that for real?
When you join the Starter Membership, you will be granted instant access to the Wealthy Affiliate community. This includes access to live chat, Phase 1 training modules, 2 classrooms, networking, commenting, 2 Free lifetime websites, Free access to the keyword research tool called Jaaxy.
Once you are signed up with Wealthy Affiliate free or premium there is no need to look elsewhere as you will have everything you need and more.
Check Online And See If You Can Find A Negative Review.
Never get scammed again, try Wealthy Affiliate Free or Premium  Membership, give it a try you won't be disappointed.
Remember —
I'm not trying to Sell You…well maybe.  I just wanted to give you enough information for you to give Wealthy Affiliate a look…nothing more.
Look for FREE.  Up-grade is your choice with no pressure.  Absolutely No other up-grades or up-sell will be offered.
There you have it.  Why I chose to go with Wealthy Affiliate over all the others.
If you are convinced this maybe the program for you, start with $0.00 dollars and up-grade to the annual Premium Membership for $359.
Click on the BANNER to gain access to Wealthy Affiliate Program.
Additional reading:  Wealthy Affiliate Starter and Premium Membership Explained
Thanks for reading,