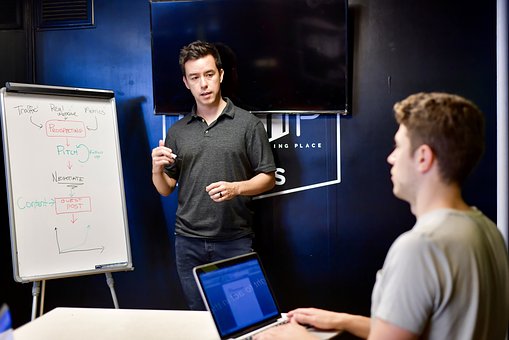 Wealthy Affiliate | Your Choice Not Mine
I hope the title of this post didn't confuse you.  When I say "Your Choice Not Mine" I ment for it to be "You make the choice to become a member, it's not me making your choice."  Keep in mind, Wealthy Affiliate is not a get-rich business model.
All I can do is to give you a reason to consider taking a look at one of the most successful affiliate training program available.
I'm already an affiliate member of Wealthy Affiliate and very pleased with my choice.  The program is everything I was looking for plus more than I expected.
Is Wealthy Affiliate For You?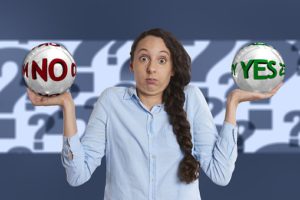 I don't know!  All I can do is to give you the information and let you make the choice to become a member or not.
What I will say is that you don't have to make a "Commitment" for a long term membership.  Wealthy Affiliate is the only program that I know of that offers a FREE Starter Membership, no credit card required.
That's important!
How many programs have you looked at that require a credit card.  They do say that you have a 30 day or 60 day money back guarantee, however this is simply a marketing deploy to get your credit card on file so that you will stay and then they have the card for the many up-grade they will offer.
I know this because I found a good affiliate company, and in my opinion it is still a good company.  I gave them my credit card and after the 30 days, I thought, "what the heck, I'm already here lets keep it going."
Believe it or not, this is exactly what the company is banking on.  You Staying Around.
In my case, they had the credit card so it was easy for them to offer additional products, up-grade and events.  Just "Bill The Credit Card."
I still like the company, but after $3,500 I started to look around.
Wealthy Affiliate Is Different
Marketing of Wealthy Affiliate, Kyle and Carson (Founders) was confident enough in their program that they offer a No Credit Card Look…unheard of.
What this does is allow you to "Try before you buy" feature."  If you like the program great, you make the decision to move forward.  If the program didn't meet your requirements, fine.  It didn't cost you anything so just "Go away"  no hard feelings.
So, once again…It's your choice not mine.  And I like that.  No other affiliate program offers such a feature.  With others, you pay to become a member with the understanding that you have 30-60-90 days to cancel and you get your money back.
Not all companies are like this with the money back guarantee, but a few will have you wait for weeks even months before you get your money back.  I have see others that will give back a portion.  They say that you have used the program for what ever months therefore you only receive XXX.
I know of one company that will give back your money only after "You Prove To Them That You Use The Program Per Their Instructions."  If in their opinion you didn't follow the step-by-step instruction to the fullest detail, they will refuse to give you your money back.
Two companies that I know of have the 100% money back guarantee, but try to get your money back is a nightmare, if you get anything back.
So the question then is "Why Should You Consider Becoming a Wealthy Affiliate Member?
Here's Why Chose Wealthy Affiliate
No Credit Card Required
Very low cost to join
Incredible training videos
Bootcamp training
1-on-1 access to the owners
Built-in keyword tool
Built-in web hosting
Built-in personal blogging platform
Website analysis
Website backup
Website security package
Weekly webinar training sessions
Beginner training
Live chat
Help center
365 day web support
Passive income
Quality Company
You Can Even "Earn While You Learn" Training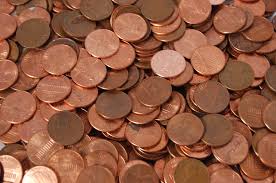 After taking a look, that Wealthy Affiliate is a great place to learn affiliate marketing and make money as a beginner affiliate I'm sure you will agree this is a great program.
The program is even better when you consider you have dedicated courses on "How to sell Wealthy Affiliate" if you want to.  It's not a requirement as with so many other programs.
The training course that shows you how to do it is called the "Affiliate Bootcamp" and it has 7 levels of training with 10 lessons in each one for a massive collection of 70 video lessons.
There are also 100s of other courses, webinars, classrooms and lessons you will have access to.
If you're looking for a great way to learn affiliate marketing and at the same time join a reputable affiliate program which can be considered as a "leading standard", then, by all means, give Wealthy Affiliate a try.  And remember, leave you credit card in your wallet or purse.
Affiliate Marketing Is or Can Be Hard
Affiliate marketing is a form of self-employment that has low initial overhead and doesn't require a person to produce, stock, or ship product inventory.
But does it work?
Affiliate marketing is a flexible business model that can create multiple income streams. However, it is not an easy, get-rich-quick business model.
Low overhead costs: Most affiliate programs are free to join, so your costs are usually related to your referral and marketing methods.
No physical products: There is no need to create a product or service because you are choosing one that already exists. You don't have to stock or ship products.
Flexibility: You can work anytime and from anywhere as long as you have internet access.
Recurring Commission Program: If you really want to make great money with affiliate marketing and even build a very successful business online, recurring commissions are something you will want to keep in mind.  You make a sale once and then it will keep paying you every single month (or year) without having to do any additional work yourself.

Supplemental income:

There is 

passive income

 potential, depending on how you market your affiliate programs. It can be added to your current home business to create an additional income stream.
Cons of Affiliate Marketing
Time: It takes a commitment and experimenting over a length of time to generate the amount of traffic needed to result in income.
Need A Lot Of Patience and Hard Work.  It takes lots of efforts and dedication to stand out from the crowd. You need to adopt a set of different strategies and policies while affiliating different sort of products.
Choosing the Right Product.  Choosing the right product from a ton of products, it's always a difficult task. So make sure to do proper homework before choosing the right product that may fit for you.
Competition: Affiliate marketing is highly competitive. Many affiliates promote the same products and compete for the same traffic and customers.
Lack of ownership: The customers belong to the merchant. Your stats will let you know how many sales were made of what product, but in most cases, you'll have no information about who made the purchase. This can make it difficult to tap into recurring sales.
The Training You Need To Become A Successful Affiliate Marketer Online
I've shown the Pro's and Con's  of becoming an affiliate marketer.  It's not an easy job, but affiliate marketing can be fun and very profitable.
Now, what if I told you that there is a place you can go to that will make your journey much easier with the help of some amazing training that you can get started with for free?
This is where I have learned what I needed to know to get started and also got the help I needed to scale up my business.
That training is was Wealthy Affiliate  I can say this is the best affiliate marketing training there is available.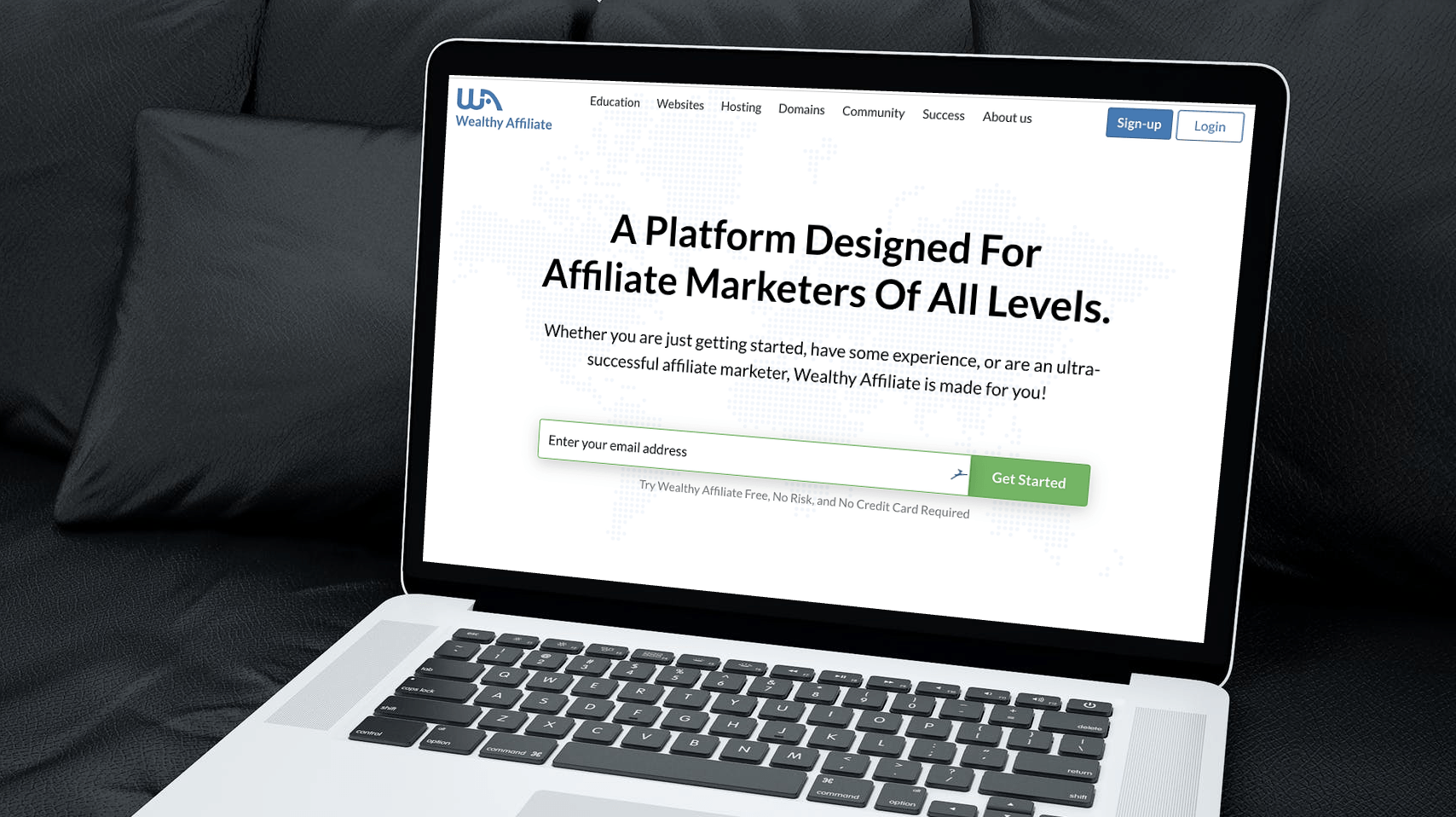 As a Wealthy Affiliate member, you will get:
2 free websites that you can build your business on
2 training courses that will show you all you need to know about affiliate marketing
Video tutorials for every step.
Free keyword tool for your affiliate marketing research
Live chat going 24/7 so you can ask questions and get instant help.
Your own personal profile to network with other affiliate marketers
Free hosting for all your websites
The cheapest, safest way to register domains
and much more.
And that's with the Starter Membership at No Cost or if you like the word FREE…it's FREE to get started with the Starter Membership Program.
I promise you this is the best you can get and it's free to take a look.
Tools To Become A Successful Marketer in 2020
I am a huge fan of tools.
Tools run my business in a better efficient way than I could.  Tools allow me to be more profitable with less time and frustration.
I have tried many online tools.  Some proved to be helpful while others were just Okay.  In either, they did do one thing:
Save me time or
Make me money.
Those are probably the 2 things I'm most interested in.  Anything that can help me achieve less time to run my business or make me money, I'm ready to try.
There are many tools that I use in my business that have proven to help my with time management or to create a better income.
Wealthy Affiliate and Jaaxy are the two I use on a daily basis.
I am sure you will find these 4 to be useful for you wherever the "affiliate" journey may take you.
What Is The Membership Price or Cost?
After reading this far your either curious about Wealthy Affiliate or gathering "facts" about the program.
If what you read so far PEAKS your curiosity, then the price or cost of membership will "Push you over to our side."
Well there is Good News and Bad News.
Let's get the bad news out of the way first.
Like a any business adventure, there is a price to be paid.  Wealthy Affiliate is no exception.
For you to get the full benefit of the program, you will have to dip into your wallet, bank account or credit card…$359.
The $359 is not a monthly fee, or a 6 month fee it's an Annual Fee.  If you break the $359 down it's around $30 dollars per month or $.98 cents per day.
For less than a $1.00 you receive all that Wealthy Affiliate has to offer.
Thats, Bad News?
Here is the Good News.
Don't spend a $1.00 per day or the $30.00 or event the $359 for the annual cost.
Leave your credit card in your pocket or purse.  Keep your bank account silent.  Put your credit card in the drawer and lock it up.
Wealthy Affiliate has NO COST program.
You get a lot for free.  In fact you get to stay free for as long as you like.  So What's The Catch?
The catch is you may like the program so well you decide to upgrade to the Premium Membership at the annual price of $359.  But even there, there's a surprise for you.
Summery
As the title of the article said, "Wealthy Affiliate Your Choice Not Mind,"
It's time to make a choice.  I made mine and have never looked back.
Your choice is:
Begin with the Starter membership at No Cost or
Go all in with an annual cost of $359 or
Do Nothing
The choice is yours…not mine.
Like any other type of home business, success in affiliate marketing depends on investing the time and effort to grow your business and build relationships with your customers and partner brands. If you decide to pursue affiliate marketing, understand that it's not a fast or get-rich business model. But it is possible to earn a reliable and profitable income.
AND
If you decide it's now time to start your home based business on a "Shoe string budget" while learning the basics and advance affiliate marketing, you can go wrong
CLICKING
on the
BANNER
Below.  The cost of this training is free (for the beginner phases of the training) so you have nothing to lose in trying it out.
I promise you this is the best program you can get.
Thanks for reading,