Here are 5 tips you can use today in Social Media programs to get better ranking in Google for affiliate marketers.
INTRODUCTION
Affiliate marketing programs and social media marketing are proven machines to create sales, especially if you know how to blend the two together successfully.
Let me say that again:  "Social media and affiliate marketing are truly a perfect match." You can sell or promote just about anything on social media platforms, organically or with paid ads.
Below are five tips to help you take full advantage of social media platforms to use in your affiliate marketing accomplishments.
1. Research Your Market
It is very important to research your marketing or what I like to call it (market discovery) that I listed 1st.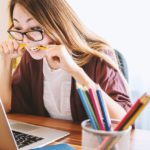 Without market discovery is like: Diving into affiliate marketing without proper research is like jumping into a pool not knowing how to swim.
You have to know your audience, what they want, what makes them buy as well as the product or products you're advertising.
Knowing your audience and where they are "hanging out" is the only way to know how to choose the right social media platform for your campaigns.
If you're working on a B2C model, it's best to start with image-centric platforms like Instagram. For B2B, you may want to instead focus on Facebook.
Make sure to know the following about your target audience:
Age
Location
Gender
Habits
Interests
What are their needs
2. Advertise High-Quality Products
The type of affiliate products advertised has a massive impact on your affiliate marketing campaigns and the success you will have. Linking to low-quality products rarely brings good results.
This can be tough since there are sooo many products to promote.  This is where your research comes to play.
Good example:  Let's say you want to promote shoes to children.  Do you promote, Skechers, Stride Rite, Carnival, Foot Locker or a lesser known brand?
Sketchers could be a great choice, but maybe Foot Locker has more choices.  Proper research will help you determine which children shoes is best for your marketing campaign.
You'll have more success with products that you truly believe in, because your promotions will come off as more authentic. If you can impress your target audience with the product, they'll be more likely to share it.
This can result in more traffic and more sales.
It's always better to focus on a few products that mean a lot to you rather than promoting dozens of products of suspect quality.
3. Use Redirect or Shortened Links
It's becoming easier than ever to spot affiliate links. This can turn people off and seem sketchy to a savvy audience, especially when you're promoting products "organically" to your followers. Instead of using an affiliate link, you can make & use a redirect link.
Search Google for URL Shorteners and you will come to such sites as:  tinyurl, bitly, cutt.ly and more.
Some of these are free shorteners, while other may have a monthly fee.
These are short links that look simpler and cleaner, so they can be more attractive to click on. Just make sure that it's not banned on your social media platform of choice.
Here's an example:  Wikipedia is a great site for information. The site URL is….https://www.wikipedia.org/   Using a shortener it now looks like:  https://t.ly/hxy7s.
This especially useful when you have a long and/or complicated URL
4. Use Eye-Catching Content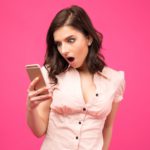 It's been said hundreds of times, "A picture is worth a thousand words."
This saying exists for a reason. Along with videos, photos are the best way to draw your audiences attention on social media platforms.
Take your own browsing experience as an example. You're more likely to stop on a Facebook post that has photos, rather than one with a single line of text.
Use product photos, or at least those related to the product, to best attract users. Vague photos will only confuse or turn readers away from your contest.  It's much better to use pictures, photos or videos that pique people's curiosity to be effective in getting people to click.
As a social network for images, Instagram is exceedingly popular with affiliate marketers, especially since they're always launching new features to help affiliate marketers have success using their platform.
5. Partner With Other Affiliates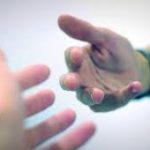 There are thousands of affiliate marketers online. You can form great partnerships by connecting with them and helping each other's business.
But where exactly do you find partners?
The best place is…Social media!
A partnership allows you to share links and posts and play more of a team game. You can cross-promote products and merge your audiences.
If there are some competitors that impress you, just think about how it can transform your affiliate business if you actually team up with them.
It's actually very easy to find these affiliate partners than you think.  There is also a plus side.  By partnering with a well known affiliate marketer, you become better known as well as producing more followers and possibly more sales.
Conclusion
You just read the 5 tips for social media for affiliate marketers.  Are there more tips?  Yes, but these 5 are simple and easy to get started with.  The 5 tips can be your foundation for success in affiliate marketing.
Here are more tips to your success:  7 Rules of marketing
The amount of information shared on social media is at record highs. And it's why platforms like Instagram, Facebook, Twitter, and YouTube can be powerful tools for just about any affiliate marketer.