Affiliate Marketing Enters 2023 | Better Than Ever
While affiliate marketing has always been the premier marketing strategy, 2023 is showing signs of higher growth, higher income and higher success stories.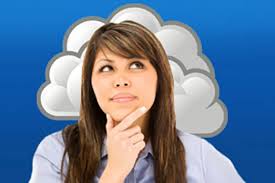 Will 2023 be the year that grows beyond the 60 billion mark?
Now that we are in 2023, are you finally going to take advantage of this marketing strategy?
Here is what David Tile says about affiliate marketing,
"The future of affiliate marketing is without a doubt in the hands of micro-influencers. People love to share their favorite products or the most recent purchases on social media. This isn't going to change. What will change is that big companies will try to cash in on every mention of their product, pushing the flow of traffic through affiliates back to their digital properties.
This means that affiliate links will become inherent to social media, giving everyone the chance to become an affiliate. Coupled with advancement in mobile tech, people will be working affiliate angles from every moment they share online. It will become hyper-localized with people integrating geo-localization. Purchases don't need to be made online. If someone checks-in at a local shop, promotes it online, and others come in-store after interacting with that share, this will be the future of affiliate marketing."
How much better can it get?
Affiliate marketing spending in the US will grow to $6.8 billion by 2022 (a 10.1% increase from 2015). The earning potential is enormous for those marketers who can rise to the top of the industry.
Is Affiliate marketing profitable?
Yes, affiliate marketing can be extremely profitable and can be easy if you have a plan and use proven marketing strategies to promote your product.
It's really possible to make money with affiliate marketing in 2023.
Can anyone become an Affiliate marketer?
Tough question to answer.  The correct answer to this question is:  YES and NO!
YES, you can make money in affiliate marketing with the proper help and advice.  You will also need to be committed to your affiliate business since it will take time to see any money come in on a consistent bases.
NO, you can't become a successful affiliate marketer if you look at the business as a hobby.  Many people "Try" affiliate marketing and within a few months quit.  The keyword here is to "Try…make an attempt or effort to do something."   "Attempt to build an affiliate marketing business not dedicated to building an affiliate marketing business."
If you are only trying your not committed to the business.  Knowing what to do, how to do and time are the only keywords to a successful business.
So the answer still remains…YES and NO!
What is the future of affiliate marketing?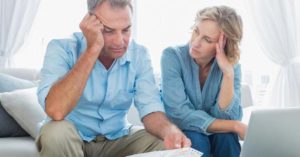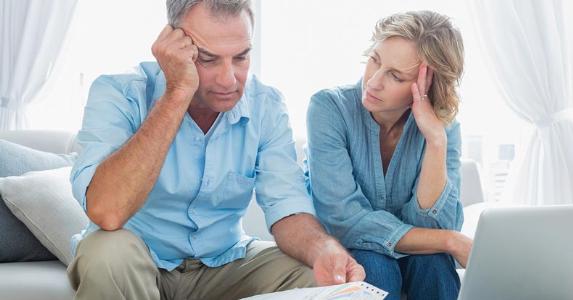 Affiliate marketing is becoming increasingly important to businesses in a variety of industries. By 2023, affiliate marketing is on pace to become a 6.8 billion dollar industry in the U.S. alone.
Affiliate marketing is one of the best ways to monetize a blog, and the most successful marketers are selective about the brands they promote. This helps to establish authenticity and build trust among their readers and followers.
Social media also continues to grow in importance and usage, allowing affiliates more and more ways to promote products. Instagram, Facebook, Twitter, and YouTube are all popular channels for affiliate promotions.
Mobile affiliate marketing has become increasingly more important over the past few years. As of 2019, over 63.4% of people use their phone to access the internet. As that number continues to grow, brands and publishers focus more and more attention on mobile content and mobile ads.
Can I become an expert in affiliate marketing?
An expert in any business takes time and dedication.  Do you ever become and expert?  Not really.  Marketing and affiliate marketing is always changing.  Studying and adapting these changes will keep you "Very Knowledgable."
So here are important steps to become successful in affiliate marketing!
Love What You Are Doing. …
You Will Have to Learn to Take Baby Steps. …
Learn from Others. …
Learn About the Product You're Promoting. …
Be Consistent. …
6. Make a Plan. …
Build a Strong Reputation in Your Niche. …
It's Never Too Late to Start….
Stay active…
Never quit…
What do I need to know and  grow in 2020?
Mobile friendly
Voice search
Video and imaging
Better content in your blog posts
Retailers will use affiliate marketing more
Avoid "Pop-ups"
We are a mobile sociality.  Smartphones are a way of life today.  We like to see video's explaining, showing, teaching, entertaining and "How-To's" more than reading.
Google, YouTube, Twitter and a host of other social media sites will continue to add features.
Blogging content must be better than ever.  Short paragraphs, getting to the "Point" and images will be a 2023 change.
Mobile friendly: Mobile marketing has become increasingly more important over the past few years. As of 2019, over 63.4% of people use their phone to access the internet. That number continues to grow, brands and publishers focus more and more attention on mobile content and mobile ads
Voice searching will increase:  As the use of Amazon Alexa, Cortana, and Siri grows.  In 2020 at least 50% of all searches on the internet will be voice based and 30% of all searches will be done on a device without a screen in 2020.
Video Content and Images will grow  It is predicted that written content will play second fiddle to video and image content.  People today don't have the patience to read a full feature length article to gain information.
Better content for mobile-friendly content:  Google Analytics report indicates that 40% of online transactions are done on mobile devices. Also, 70% of mobile searches lead to an action or purchase within an hour. That fact will force affiliate marketers to optimize their content for better mobile use.
Retailers will utilize Affiliate Marketing more:  Affiliate marketing and online retailing are a natural partnership. We expect to see even more online businesses working with affiliate marketers as we move into 2022 and beyond.
Avoid Pop-ups:  Google Chrome has made it easier for consumers to stop pop-up and push notification ads. Consumers are becoming frustrated with these ads and the more they opt out of them, the less relevant they will be.
It's very important, in 2020 for affiliate marketers to start shifting to more image and video-centric content rather than traditional articles.
So What Can You Expect Affiliate Marketers Will Do In 2023?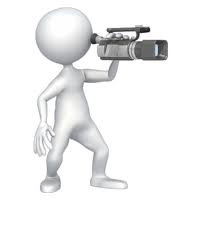 In my opinion, video will be the media that will show the most growth.
YouTube is expanding, it reaches nearly 2 Billion Monthly User sin 2018 and by 2022 that number will grow to 6 Billion.
Instagram has now introduced full video in IGTV.  Now, you can preview IGTV videos in your feed. When there's a new video from someone you follow, you can tap from your feed to watch the full video in IGTV.
You can record and watch video's on smartphones.  Smartphones have come a long way over the past years.  Professional photographers are using smartphones more than ever.  People who make video's are using the smartphone.  The quality of the video's are as good as many of the "video camera's"
In fact on a recent webinar, the presenter was using his smartphone as the media for the training.
Affiliate marketers will take advantage of this marketing strategy for 2020.  Making and using video to promote their products, their company and their affiliate offer.
The Bottom Line on Affiliate Marketing 2023
The dream you've had of making passive income isn't just a silly fantasy…. it is now a reality.
It's a completely achievable business model.  It's a online business, a blogging business, video business and a great home based business.
Once you've gained a respectable following, affiliate marketing is one of the best business models for making money via a blog.
Your blog needs to provide lots of valuable content that helps solve problems, offers advice, educates your readers and entertains.
One issue you need to keep in mind is that people "Don't Like To Be Sold.  However, People Do Like To Buy."  Never be "Pushy or Over Selling.
Be upfront, honest and transparent. Nurture the trust that readers place in you.
And the best news is that it's so easy to start an affiliate business. All the steps for starting an affiliate marketing business are spelled out in a variety of video's from Wealthy Affiliate.
And finally, be patient.
All your efforts will pay you back with that sweet "sound of money being deposited in your bank account."
You can start your business with a FREE Account and if you find value with the FREE Account worth your time and effort…Up-grade…but only if you see value.
Not to be pushy or selling you…Click On The BANNER if you have found this article valuable.  Again, only if you want to…okay
Thanks for reading,