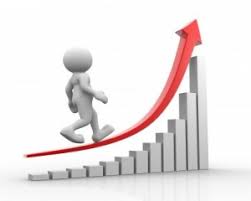 Affiliate Marketing | A Growing Trend On The Internet
Let's apply two terms:  Affiliate Marketing and the Internet. Put these two together and you have a recipe for success.  Affiliate marketing, a great source for income and the Internet a tool to reach hundreds even thousands of people who are looking for you!
Working From Home
Many of us love the idea of earning extra income or quitting our full-time job altogether and working from home.
After all walking to work in our PJ anytime we want can brings thoughts of "life is wonderful."
Many of us actually do this while many only think of this life style as a dream.
But here is a growing trend in work from home programs and it is called Affiliate Marketing.  There are many reason why this form of a business model is really set-up for today's entrepreneur.
If you thought work-from-home Affiliate Companies were just running scams, it turns out there are plenty of authentic and reliable ways to make money by working from home with the help and guidance from these Affiliate Companies.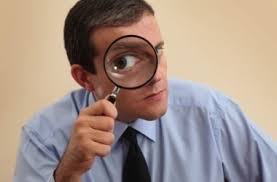 But a word of caution…"Not all Affiliate Companies are create equal."  I hate to say this, but there are some "Not so good companies."  While they may preach a good story, behind the scene, all they want from you is your Money.
This site, "Affiliate Marketing 100", is here to help you in your decision as well as to identify Affiliate Companies that may be on the brink of being a "Not so good company."
What I won't do is to degrade a company, but to give you the facts.  To degrade a company only causes me to look bad in your eyes.
What are my qualifications?  Well sadly, I was involved in two such "Get-Rich" affiliate companies that became a top promoted company only to fall and became a failed past.  It cost me around $5,000 between these two companies.  That was $5,000 well spent because I now know what to look for in both the leadership as well as the program.
Yes I lost, but I gained so much more.
Internet
With the introduction of the Internet, this form of communication has made it possible for people to earn supplemental or part-time income.
Prior to the Internet, the way people earned part-time income was by one-on-one presentations, newspaper, flyers, ads on windshields, handing out cards and the funnies was wearing a Button "Ask Me How".
Today that same person can reach people around the world with Facebook, Twitter, Instagram, YouTube and host of others.
Google, Bing and Yahoo are powerful tools to help spread your message.
However, many people struggle to figuring out how to earn money on Internet. 
From someone who just recently started using the Internet, Selling on the Internet is really not that difficult, however there are a number of obstacles you need understand and work-a-rounds.  They are not difficult, you just need to know the issues and how to avoid them or work into your marketing plans.
You can make an income selling items you don't use, create a cash strategy selling crafts or create a career freelancing. 
You can develop your own ebook and sell online.  Coaching is another online income career.  I've seen people purchase items from thrift stores, discounts stores and even Goodwill or Salvation Army and sell what they bought…online.  Garage sales is another way to find something to sell online.
These people are typically part-time.  They have developed skills marketing on Craigslist, eBay and a host of other online media.  What is really a hot topic today is coaching, how to's, ebooks and anything to do with educations.
The Internet has been a great tool for anyone willing to put in the time, focus and earn a good part-time income.
Job Replacement Income
If you were ever interested in creating part-time or replacement income, here are a few questions you need to answer: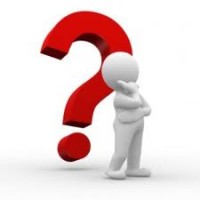 Can I Make Money Working From Home?
Am I Ready To Make Money Working Part-Time?
What Is The Best Way To Make Money Part-Time or Full-Time?
What Do I Know About Marketing?
What skills do I need?
What do I want to sell, a product or service?
How do I do that?
Why Do You Want To Start A Work From Home Business?
Are You Ready To Start Your Home Based Business?
You need to answer these question and be honest with your answers.  Why?  A lot of people jump into a Home Based Business not really knowing how to operate the business.
Work From Home Business have a high failure rate only because the person starting the business has not done their research and knowing their WHY.
Why do you want a Home Based Business? Once you know the WHY, your ready to research all the business opportunities available to you.  Be careful in your research. What may appear to be a great business opportunity, could only be a "front" to trap you into something that may not work for you.
Remember my $5,000 mistake.
A Growing Trend Is Affiliate Marketing
After doing their Google research, many people who really want to make money working from home or make money on the Internet turn to Affiliate Marketing.
Affiliate Marketing is a good way to make money.  It's easy to get started.  Good part-time business.  Doesn't require a lot of time and knowledge (after you learn the basics).  Low cost to start.
Knowing what Affiliate Marketing and what it entails can be found on Affiliate Marketing from Wikipedia
I have a few articles on Affiliate Marketing, how it works and why it is a great and easy part-time source for creating an income.
Affiliate Marketing Part 1 How To Get Started
Beginner Affiliates
If you're new to the affiliate opportunity, I'd recommend reading a few articles:
If your still not sure where to start after reading some of the above articles, look at this affiliate company….Wealthy Affiliate
Why?  Wealthy Affiliate is a powerful program that has so many advantages it would be difficult to list here.  However, one of the best features that no one else offers is a FREE starter package.
Try Wealthy Affiliate out for 7-Days.  If it does not meet your requirements, you have lost nothing.  In fact you can stay with Wealthy Affiliate for as long as you like as a FREE member, however you will probably find that actually becoming a member will be a great life changing decision.
I'll provide a link below for that FREE offer.
At this point you may want me to tell you that you can get rich quick with affiliate marketing or make easy lazy money.  That is simply not true…that's what I will leave to the Scam Artist.
The truth is that affiliate marketing is VERY doable and can BECOME a source of passive income –
but you'll have to actually WORK to achieve success with it, at least in the beginning.
Seasoned Affiliates
If you're a more seasoned affiliate, your first stop should be Wealthy Affiliate.
I know the first question you want answered is, "what is Wealthy Affiliate?" "How challenging is it to implement?" But  first, I want to tickle your cerebellum by posing a question: "How awesome would it be if you found the holy grail of Internet marketing?"
What is Wealthy Affiliate?
Simply put, it's an all-inclusive system that clears a lot of the hurdles most marketers face when joining the "online business.
Questions like: " What do you sell?" "Where do I sell? "What is traffic?" "What is an autoresponder?" "How can I learn how to piece together a successful campaign?" "Will I get personal training and coaching?"
These issues are all dealt with plus you get a website, hosting, keyword search tool and more, with a low cost Membership in Wealthy Affiliate.
I could make recommendations to other affiliate programs, however, I found that Wealthy Affiliate provided more features and benefits than any of the others.  And as mentioned, it's FREE to start.  No one has that offer.  So I feel good in making the recommendation.
Success Secret
The three pillars of online success can be simplified to this basic formula:   System + Traffic + Monetization = Online Success.
That is a very basic way of depicting the formula in easy-to-understand terms. Another derivation of the formula can be displayed as:   Proven System + Tested + High Ticket Items that are highly monetized = five to six figure income.
Following this basic formula is all it takes.
If you have been failing to make money online, you probably have been getting one or all of these variable wrong. Wealthy Affiliate will take the guesswork out of the equation.
As a matter of fact, Wealthy Affiliate is the formula for becoming that five to six figure income you have always dreamt of becoming while working in your PJ.
While this may seem as if it is a commercial for Wealthy Affiliate…It Is.  Why?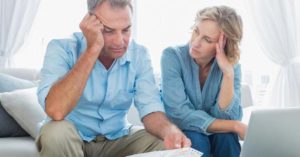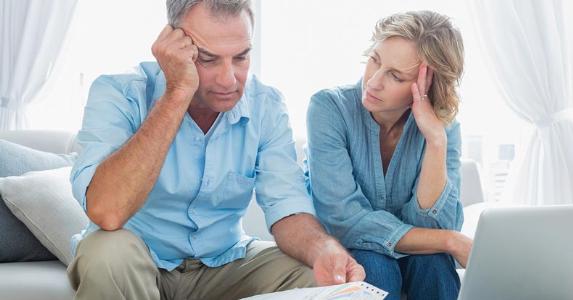 To be truthful my wife and I have been a struggling Network Marketer and Affiliate Marketer for years.  I failed because I could never figure how to "Put All The Pieces Together."
We finally decided to drop the Network Marketing side and devote our time on Affiliate Marketing.
I've seen very talented people give up on their goals and dreams because they couldn't figure it out.  Sadly they didn't have to quit if only they knew the "Secrets" to making money either from a work at home business or an Internet Business.
So when I found Wealthy Affiliate they fulfilled what I was missing.  My mentors and the video training helped me and my personal business.  It's for this reason, I can personally recommend this program, and did mention it's FREE to start.  Using this program I now see how it can help others who are really serious, even professional affiliate marketers.
Commercial Ended and Conclusion
Look for yourself, this maybe the right business opportunity.  It was for me and many others who want to start an Affiliate Marketing Business.
Wealth Affiliate has many…many features.  The program is highly recommended from professional marketers as well as the many who have looked at the program and started their very own business.
If you make the decision to start, Congratulations…good choice.
If not, that's okay, you have given it a look.
Thanks and talk soon,